Posted on
Sun, Apr 15, 2012 : 5:59 a.m.
Katy Butler's crusade against bullying should inspire us all to take action
By Tony Dearing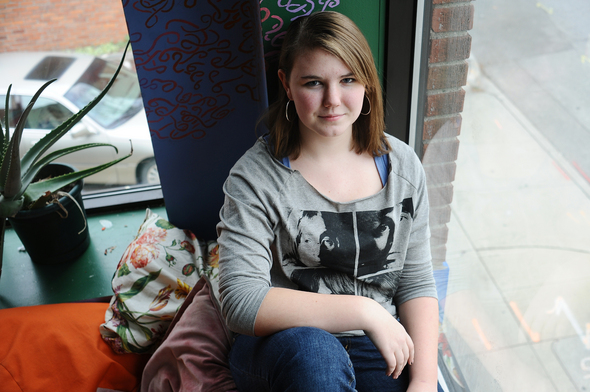 Melanie Maxwell I AnnArbor.com
To hear
Katy Butler
tell her personal story is heart breaking, which makes it all the more amazing that she now considers her ordeal a blessing.
In middle school in Plymouth, Butler was bullied mercilessly by classmates after she made the mistake of confiding to a friend that she is gay.

As a high school student at Greenhills School in Ann Arbor, she has found not only acceptance but - quite unexpectedly - fame. Her crusade on behalf of the documentary "Bully'' landed her on "The Ellen DeGeneres Show'' and earned the support of such celebrities as Johnny Depp and Meryl Streep.
Ultimately, she achieved her goal of having the rating of the movie changed from R to PG-13 so that more young people would see it.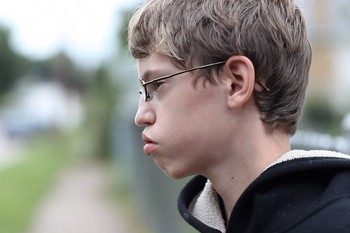 Photo courtesy of The Weinstein Co.
In
an interview last week with AnnArbor.com
, Butler said she's now seen the movie seven times, and has cried through it every time. "It's 100 times more painful to watch now,'' she says, because she's actually met some of the young people who are shown being bullied, including Kelby Johnson, a transgendered teen from Oklahoma whose experiences painfully reminded her of her own.
"When I saw Kelby's story in the movie and his mom talking, I was crying because it was so personal," Butler said. "It hit home."
To understand the nightmare that Butler lived through in middle school, one only need read
her recent account of it in The Daily Beast
. We can only admire the personal strength that not only carried her through those years, but led her to become an advocate on the state level, and eventually on the national level.
Readers of AnnArbor.com were first introduced to Butler last fall when she became politically active after the state Senate passed an anti-bullying bill that included an exemption for those who claimed their behavior was based on religious or moral convictions. The exemption, which opponents called a "blueprint for bullies,'' was later removed.
This year, Butler found a new cause to champion, one that thrust her onto the national stage. Determined to make sure as many young people as possible had a chance to see the "Bully'' documentary, she
launched an online petition
demanding that the move's rating be lowered to PG-13. The
Motion Picture Association of Americ
a had given the film an R rating because of the language in it.
She had hoped that her petition on
Change.org
would attract 50,000 signatures. Within a month, it had more than 500,000. Not only did the efforts of her and others ultimately result in a PG-13 rating, they also generated considerable national attention around both the documentary and the issue of bullying.
Butler told AnnArbor.com that's why she's now considers the bullying she experienced to be a blessing. "I'm glad that it happened to me, and I can take it and do something good with it," she said.
Locally, the documentary
opens at the State Theater
on Friday. This movie offers an opportunity to create greater awareness and community discussion around one of the most important issues facing children today.
We hope both young people and adults will take the opportunity to see "Bully'' and talk seriously about it. Young people need to understand how devastating it is to be the victim of bullying, and create peer pressure against it. And adults need to become more attuned to the issue and more willing to intervene on behalf of a child being bullied.

In her online petition, Katy Butler describes the movie as one that can not only change lives, but perhaps even save lives. She has done her part to try to spare others from the hellish torment that she went through, and we commend her for that. As a community, we owe it to her and all students to take this issue every bit as seriously.


---
The trailer for 'Bully'
---