Posted on
Thu, May 17, 2012 : 7:06 a.m.
Looking back and recording the past can help seniors move forward
By Robert Faber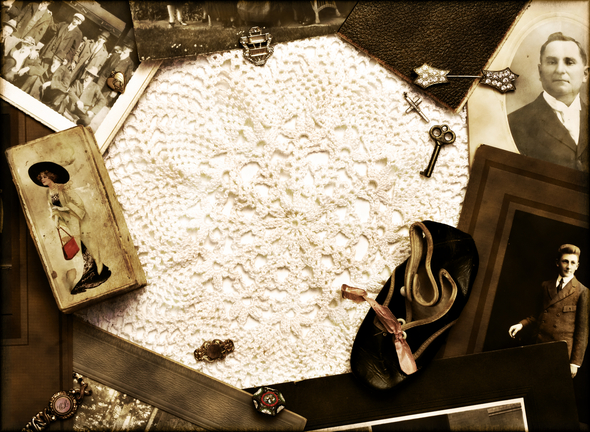 Karimala | Dreamstime.com
Editor's note: AnnArbor.com contributor Bob Faber writes occasionally columns about aging, politics and other matters.
About almost everything, we have choices. We can ignore them or use them or abuse them — and that's another choice that is ours to make.
One of our choices is in the examination and interpretation of times both past and anticipated, but however we handle it, just having that choice is a precious power that should not be wasted.
For seniors, the anticipation of looking forward — to the next event or the next challenge or simply the next tomorrow — is part of what gives us the interest and suspense to keep us connected to the moment. And it is that stimulus that helps us overcome some of the less pleasant, more unsettling realities of today. And it is the choice we then make, whether looking forward or evaluating the past, that adds to the control we may still have over our lives.
When we were slightly younger, the variables of the coming days were mostly determined by the obligations of parenthood and wage earning. Now, having advanced into old age, dealing with the facts and incidentals of tomorrow becomes less a restriction and assumes more the glow of salvation, the chance to escape or ignore some of our limitations rather than to be inhibited by them.
Looking forward to identify and perhaps deal with the mysteries still ahead can keep us focused with interest and suspense on the future — an increasingly rare and satisfying activity for seniors.

But of course, that does not free us of what had gone before, or of its consequences. As seniors, one of our special privileges is the opportunity to look back at some of the moments of our distant youth and adjust them to better fit the contours we had originally assigned them, thereby supporting our magnified view of ourselves.
From my own inventory of memories, for example, I recall my time as an eighth-grade student at a school bordering the Delaware River in Trenton, N.J., and walking part way to Philadelphia atop the frozen blocks of its midwinter, ice-jammed surface. In retrospect, of course, trying to stay balanced on its slippery, steeply-angled chunks of ice, ignoring the chance of crushed legs or drowning promised by a careless misstep, was much more a sign of juvenile foolishness, perhaps idiocy, than of courage, but clarity of thought was not my teenage strength.
It is now more than 70 years since that inglorious conquest, and still it brings a touch of satisfaction to my hungry ego — which is the pleasure of memories long since developed. But the joys of revisiting the past need not go all the way back to childhood. There are many moments along the path to maturity that can still add color and bring satisfaction to what may really have been fairly bland, mid-life activities, and these, too, should be examined for how they may stimulate our memories.
Too many seniors, without the demands of the old job and without the skills to be confident in pursuing new activities, just settle for the life of the moment — going to the movies, reading a book, watching TV — all of which are fine, but inadequate. There is often too little search for something more. The careful use, perhaps manipulation, of memorable moments from our past can provide benefits useful in expanding the lives we now live, perhaps adding some interest and satisfaction to the moment.
If distant memories can be seen as part of our inventory, they can also be used as an asset. By recording the events of those ancient days we are building a history for those of our family who follow, meanwhile bringing more structure and interest to the days we now fill.
When I was very young, aside from my parents and some of their siblings, I knew little or nothing of my heritage. I knew some of the light, happy moments of my mother's life, and just a little of the trauma of my father's early existence, and the surprising romance of their courtship (surprising to me because I never envisioned them in that light), but knew little of them or their clan from before that.
I remember just the shadows of my grandparents, but nothing of their past — of how they got to America, or of the families they left behind, or of the shtetls (villages) from which they escaped.
I suspect that such ignorance of family history is commonplace and it was because I wanted my children and their children to know more about from whom and what they came that I recorded their biographies and anecdotes.
But while those printed recollections was meant as a gift to my kids, the time and thought that went into its production and the memories it invoked made it much more a gift to myself. Which is why I now recommend such an effort as a project for other seniors whose days are less than full. It would be good for their kids but could be a life- (or mind-) saver for themselves.

Bob Faber has been a resident of Ann Arbor since 1954. He and his wife, Eunice, owned a fabric store and later a travel agency. He served a couple of terms on the Ann Arbor City Council. He may be reached at rgfaber@comcast.net.