Posted on
Sun, Oct 10, 2010 : 6 a.m.
Rutledge, Olson and Irwin are best choices for state House seats
By Tony Dearing
Change is coming to Lansing. Thanks to term limits, we will have a new governor and a majority of seats in the Legislature will turn over. But will we get cosmetic change, or will voters choose a new crop of lawmakers who are committed to real reform in state government?
For the sake of Michigan, the answer must be the latter. Citizens must look to this election as an opportunity to identify candidates whose track record and grasp of the issues demonstrate that they can steer a broken, bickering, dysfunctional legislative process in a new, more productive direction.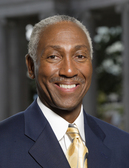 In the state House races for the 54th District, we believe such a candidate exists in David Rutledge. He has strong experience in local government and a history of bipartisan dealings. Both qualities will be essential in the next Legislature, as will a commitment to structural change in state government.
Rutledge, a Democrat, is a former Superior Township supervisor and current member of the Washtenaw Road Commission and Washtenaw Community College board. He's also served on the state Boundary Commission under both Republican and Democratic governors.
As much as this kind of experience and bipartisanship is needed in Lansing, the greater need is a willingness to embrace real reform that can get the Michigan economy back on track and create jobs. Rutledge has taken strong positions on such thorny issues as school consolidation, tax reform, reducing corrections costs and bringing public employee benefit costs more in line with national averages. This combination of experience and willingness to tackle structural reform in state government makes Rutledge the clear choice over his challengers, Republican Richard Deitering and Independent David Palmer.
In the state House 55th District, Republican Rick Olson earns our endorsement. The semi-retired attorney and business manager has clearly studied the issues facing the state and, like Rutledge, has vowed not to shy away from the difficult decisions that have to be made in Lansing. Democratic challenger Mike Smith, a Bedford school trustee and AFL-CIO community services liaison for the United Way of Monroe County, comes across as sincere but less well-prepared for the challenges of serving in the state House.
In the state House 53rd District, we endorsed Democrat Jeff Irwin in the August primary, and we extend that endorsement of him in the general election, where he faces Republican Chase Ingersoll. In our primary endorsement, we noted that Irwin's 11 years as a Washtenaw County commissioner has given him direct experience with many of the issues he'd be dealing with in Lansing. We also admire the way he's rolled up his sleeves over the years and done the kind of hard work behind the scenes that not all politicians are willing to do.
We also plan to endorse in the 52nd District state House race, and will make that endorsement in the coming weeks.
In the race for the state Senate 18th District, we narrowly endorsed Pam Byrnes over Rebekah Warren in the Democratic primary, saying that both have served the area well as state representatives. Primary voters chose Warren, and we have no qualms about endorsing her in the November election over Republican challenger John Hochstetler. Warren has been particularly strong in her work on issues of taxation and the environment, including her efforts on the Great Lakes Compact. Her record and her experience clearly demonstrate that she would serve us well in the Senate.
Michigan is at a critical juncture. Like many citizens, we are frustrated at the way the Legislature has floundered. Our endorsements go to people we think possess a vision for how to move Michigan in a better direction and a willingness to act decisively. Voters should consider the same when they go to the polls.
Editor's note: The three community members who serve on our Editorial Board - David Mielke, Bob Guenzel and Marsha Chamberlin - did not participate in the endorsement interviews and were not involved in these endorsement decisions.