Posted on
Sun, Nov 13, 2011 : 6 a.m.
Michigan's no-fault car insurance system needs reform, but HB 4936 is not the answer
By Tony Dearing
As debate in Lansing rages over a stunningly complex proposal that would bring "consumer choice'' and stringent cost-controls to the state's no-fault auto insurance system, there are two simple observations we'd make.
The first is that Michigan motorists pay the highest auto insurance rates in the country -- about $1,000 a year more than the national average.
The second is that Michigan is the only state in the union that provides unlimited, lifetime medical care to people who are catastrophically injured in car accidents.
Is one the result of the other? To some degree, yes. That's why we're open to the idea of no-fault reform in Michigan, as long as it is structured in a way that strongly protects the interests of consumers.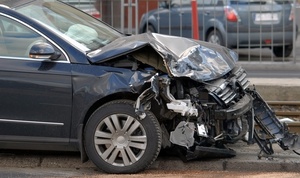 The current reform plan,
in the form of House Bill 4936
, does just the opposite. It panders to the insurance industry, while ignoring basic consumer safeguards that ought to be part of any reform effort. The state House, which could vote on the issue as early as this week, should reject this piece of industry-driven legislation and start over again with a consumer-centered approach.
Michigan has been a no-fault state since 1973, joining a movement that was sweeping the nation at the time. No-fault was touted as a fairer, more affordable alternative to the "tort" system under which a person injured in an accident sued the driver at fault in order to recover money for medical expenses.
Under no-fault, insurance companies pay into a fund that covers the medical costs of those injured in car accidents -- and pass that cost along to its customers. Those costs have turned out to be huge, and growing at an alarming rate.
That's why the no-fault movement has fallen out of favor. According to a study by the Rand Corp., states that adopted no-fault saw auto insurance premiums increase much more than expected, because of the inability to control spiraling medical costs. In states that have moved away from no-fault, insurance premiums have gone back down.
In Michigan, the insurance industry says the costs of the current system are unsustainable, and that reform could cut auto insurance rates anywhere from 15 to 50 percent. It's pushing legislation that would end lifetime, unlimited medical benefits for accident victims in favor of a system where customers can choose a level of coverage, from $500,000 to $5 million. Beyond that, the costs would be shifted to other sources, including Medicaid.
No-fault reform
To learn more about this issue:
The Coalition for Auto Insurance Reform supports the proposed legislation. You can see its answers to frequently asked questions by clicking here.
The Coalition Protecting Auto No-Fault opposes the reform plan. You can see its analysis of the proposed legislation by clicking here.
Insurers also want the same cost controls on no-fault claims that exist in the worker's compensation system. They say, for instance, than in Lansing, a medical provider charges $765 for an MRI if the patient is covered under worker's comp, but $3,278 for the same procedure for someone covered under no-fault.
Controlling medical costs is a concern everywhere these days, and we agree the current system doesn't have adequate costs controls, which is costing consumers millions of dollars. People who are grievously injured in auto accidents deserve quality care, but not at a run-away cost that many motorists in Michigan can't afford.
That's why we'd support reasonable efforts at cost-containment as part of a larger reform that achieves lower rates for consumers without impoverishing accident victims or sentencing them to substandard care. That is not, however, what HB 4936 is about. It's heavily weighted in favor of insurance companies at the expense of consumers and injured drivers.
We're concerned that some of the restrictions on medical costs go too far, and could compromise the level of care for seriously injured motorists. Beyond that, we find the bill to be missing some basic consumer protections that we think should be part of any reform.
As critics of the bill point out, there's nothing in it that requires insurance companies to pass the savings along to consumers. Nor does the bill create the kind of openness that must be brought to the current, secretive system. The board of the Michigan Catastrophic Claims Association, which pays the medical and rehabilitative costs of accident victims under no-fault once that cost exceeds $500,000, is not subject to the state Opens Meeting Act or Freedom of Information Act. Nor does the public have access to the MCCA's audited financial statements. We can't support any reform that doesn't correct that lack of transparency.
Nor can we support a bill that includes a provision that would prevent citizens from exercising their right to seek a referendum if it becomes law. Twice before, in 1992 and 1994, Michigan voters turned down efforts to reform the no-fault system. That was nearly two decades ago, and voters might feel differently now, given that what a driver pays into the MCCA has gone from $5.60 per car in 2000 to $145 per car today. But that should remain their decision. The right to another referendum on the issue should not be stripped from them.
No-fault insurance reform is a fantastically complex issue, and much is at stake. Over time, the kind of reform being contemplated could shift billions of dollars in medical costs from insurance companies to taxpayers. The insurance industry is capable of looking out for its own interests. The job of the Legislature is to look out for the public's interest. House Bill 4936 fails to do that, and that's why it must be rejected.
(This editorial was published in today's newspaper and reflects the opinion of the Editorial Board at AnnArbor.com.)