Posted on
Wed, Oct 31, 2012 : 6:30 p.m.
MLive Media Group: Vote no on Michigan's Proposal 4 to prevent forced unionization of in-home workers
By MLive Media Group
There are some meaningful proposals that deserve thoughtful consideration on the state ballot on Nov. 6; Proposal 4 is not one of them.
It is a crass grab for union membership that extends into private homes and into the state constitution, and deserves a resounding "no" vote.
Proposal 4 is the continuation of an eight-year, see-saw battle to unionize home health-care workers. Where it stands now: the Service Employees International Union has won a temporary injunction against a state law from earlier this year that declared home health care workers are not public employees, invalidating the union.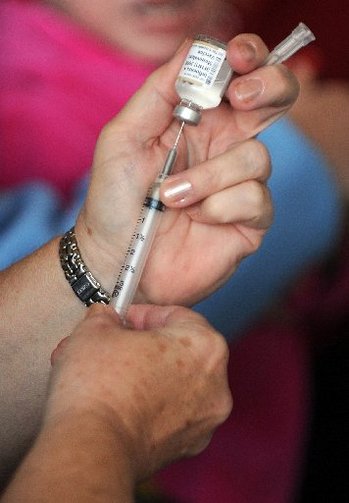 Melanie Maxwell | AnnArbor.com
Now, backers of this proposal want to skip the legislative and judicial processes, and enshrine into the state constitution collective bargaining rights for 42,000 home health-care workers. A state constitution that forces people to join a union? That's absurd.
Don't be fooled by ad campaigns that suggest the issue is quality of care for the elderly or infirm. This is about returning to forced unionization of low-wage service workers, many of them single employees of a family arranging care for a loved one.
In many cases, those employees may be family members themselves - paying compulsory union dues for what is a practical act of compassion. That is a ludicrous affront to personal liberties and an intrusion into private homes.
The proposal also would re-establish an enabling body, the Michigan Quality Home Care Council, which would have authority over the in-home workers, and which would purport to provide "training opportunities," provide a registry that "may refer" qualified providers and ensure financial management services "are available" to participants who hire providers.
All that equivocation obscures the fact that all of those safety nets already exist, through professional associations and community service organizations like the United Way. It would be easier to argue that Proposal 4 creates a false sense of security, by suggesting but not mandating quality measures.
Here's some more direct and revealing language from the proposal: "Setting compensation standards … and other terms and conditions of employment of individual providers by program participants." That is, a prevailing wage that does not take into account the means of families who hire the workers, what the market will bear or what the employee is willing to take. That, and establishing other work rules within private homes - all enshrined in the state constitution.
All of this fighting over what in reality are personal decisions by caring families dealing with trying situations begs the question: Where is the problem that Proposal 4 is aiming to fix? There isn't one; this simply is an attempt to swell union ranks and drive up wages.
That' all there really is to Proposal 4, and it's all bad for Michigan and some of its most vulnerable families. "No on 4" is the obvious answer at the polls on Nov. 6.
Read complete coverage on Proposal 4
This endorsement is the opinion of the editorial board of MLive Media Group, the parent company of MLive.com. The board is made up of the company's executive leadership, content directors and editors who oversee the 10 local markets that make up MLive Media Group.