Posted on
Sat, Dec 1, 2012 : 3:33 p.m.
More questions must be asked before companies are allowed to act in own interests
By Letters to the Editor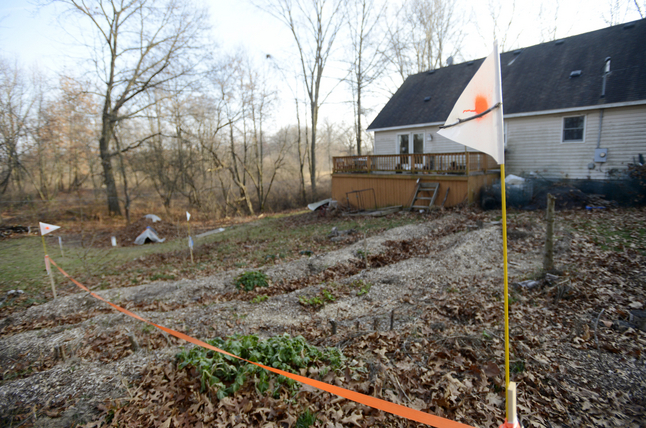 Melanie Maxwell | AnnArbor.com
In response to your article "
As Enbridge crude oil pipeline project moves forward, family prepares for loss of their yard
" in Sunday's newspaper, I empathize with the Bradley family as the foreign company
Enbridge
will be destroying their land for the expansion of their tar sands pipeline network that extends throughout the country.
As the age of easily accessible and abundant oil comes to a close, greedy corporations seeking to maintain the oil-based status quo on which their massive and unwarranted profits are built have resorted to tar sands projects, the largest of which is in Alberta, Canada.
Enbridge is one of these Canadian companies that is exploiting and annihilating a region in Alberta larger than the size of Florida, turning it into a wasteland — toxic and uninhabitable. This viscous oil-containing tar is sent through a network of pipelines, to be refined using fracked natural gas and immense amounts of water, releasing three times as much carbon dioxide as conventional oil and putting communities at risk of massive, incurable spills due to the substance's corrosive nature. Focused only on their bottom line, Enbridge uses their network of pipelines to ship oil overseas, while convincing the public that these projects will bring the nation energy security.
The land and water on which we all rely are not the only victims of this greed-driven onslaught; landowners and refining communities become collateral damage. Abuses of eminent domain law have forced individuals to surrender their land to inevitable destruction at the hands of heartless bullying tar sands-profiting corporations such as Enbridge.
Families who have a rich history on their property have seen their land ripped apart in front of their very own eyes in less than 24 hours, as giant machines stomp and cut their way through forest, wetland, and stream alike — leaving nothing but scraps and aggravated soil in their wake.
Tar sands oil production is full of devastation at every turn of its life-cycle. In an oil-thirsty world, it may seem this devastation is unavoidable, but we must demand better than this. This is our land, our water, and our livelihoods that are being unconscionably decimated for short-term profit. Is this really the best that America can do? When will we demand better for our nation, our land, and ourselves?
If we do not begin to question the motives of these companies who repeatedly have acted in their own interest, treating everything else as expendable, then in just a few short years when the allure of money has faded, all we will have left is toxified land, destroyed history, and poisoned water. What will be our legacy?
Chloe E. Gleichman
Saline