Posted on
Sun, Jul 18, 2010 : 7:05 a.m.
Now is the time to end seniority-based teacher layoffs
By Guest Column
When I first received word that two of my teachers, widely regarded by fellow students as two of the finest teachers at Huron High School, were to be laid off while numerous other teachers known to be among the worst were to keep their jobs, I was, to say the least, perplexed.
My confusion turned to outrage when I discovered this was occurring merely because those two teachers - the exceptional ones - didn't have seniority. The system didn't care if they were fabulous teachers. If they were new to the district, even though they had teaching experience outside Ann Arbor, they had to go first.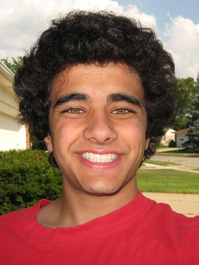 Thankfully, the district and the teachers union recently reached an agreement where all teachers will sacrifice their pay raises and some supplemental pay in order to prevent any layoffs for the next two years. This wise decision prevented an enormous upheaval in our district, and is to be applauded - but it isn't nearly enough.
What will happen when budget cuts return and it once again becomes inevitable that teachers must be laid off? What if we hit another recession 10 years from now? Without structural reforms today, the same seniority-based layoff policy will translate into the needless departure of some of our best teachers. Such a glaring flaw in the system simply cannot wait another year to be fixed.
The teachers union would make the argument that seniority should continue to be the sole criteria for layoffs because it is completely objective, eliminating any potential bias or subjectivity from the equation. But to suggest that the layoff procedure must remain entirely objective implies that school administrators in charge of evaluations can't be trusted at all. I disagree. While objectivity is important and, to a certain extent, should be kept, the negative consequences of such a policy far outweigh its benefits.
To help with the problem, I propose that our layoff procedure be remodeled after the one in Washington, D.C. Several weeks ago, Washington restructured its system to reward teaching quality rather than teacher seniority. Teaching quality is determined using a blend of objective student improvement data and subjective administrator evaluations. Many opposed to such reforms argue that measuring student improvement is complicated and nearly impossible. But if Washington, D.C., could do it, why can't we?
Student opinions must also be given more consideration. If you were to walk down the hall at Huron High and ask any student which teachers should be let go, I would bet they could tell you at least five off the top of their head. I certainly can. Students interact with and observe their teachers every day, unlike the administrators who only are required to evaluate tenured teachers once every three years (Section 4.619.2 of AAPS Master Contract), and only with prior warning given to the teacher (Section 4.613.7).
But because some high school students may not take evaluations seriously, I do not believe student evaluations should be used directly in any layoff decision. I do believe, however, that an accumulation of negative student evaluations should be used to trigger strict scrutiny of a teacher. This may lead to an additional administrator evaluation of the teacher that, if the administrator agrees with the students, could result in a layoff. Furthermore, when parent complaints about a teacher reach a certain threshold, they, too, should be used to trigger strict scrutiny.
This year, Ann Arbor schools nearly kept many of its worst teachers at the expense of some of its best. Students just can't afford this type of policy when it comes down to the quality of their education, and neither can taxpayers who expect their money to be used most effectively.
While we thankfully didn't have to lay off any teachers this year, we must fix the problem now or else be faced with the same situation down the road. The school board and union leadership need to step up to the plate and make some real, structural reforms to the teacher layoff procedure. If they don't, I urge all candidates vying for the five Board of Education seats up for election to publicly state their support for such reforms.
Union President Brit Stachwell recently claimed that the school board and teachers union are working together to "put students first." But a seniority-based layoff policy doesn't put students first. It puts teachers first.
Now is the time to end it.
Ray Batra lives in Ann Arbor and will be a senior at Huron High School this fall.