Margaret Fisher | Guest Column
OPINION:

Pay equity needs to move forward in Michigan

Posted on Thu, May 3, 2012 : 6:52 a.m.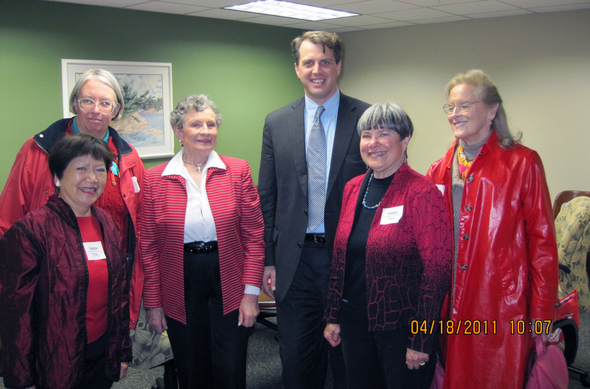 On April 17, eight members of the Ann Arbor Branch of the American Association of University Women (AAUW), traveled to Lansing to attend the annual Michigan Equal Pay Rally in the Capitol rotunda and to encourage our state senators and representatives to support legislation to end sex-based wage discrimination in Michigan.

At the rally we joined other state AAUW members and constituents from numerous other organizations (League of Women Voters, UAW, NAACP and AARP among them) to advocate for equal pay for women. We noticed that attendance at the rally had increased significantly this year, and learned that sponsors for the event had grown from 15 in 2011 to 24 in 2012,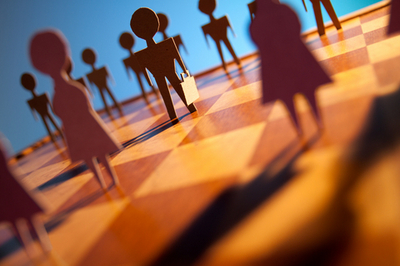 Rvde77 | Dreamstime.com
Equal Pay Day marks the day pay earned by women finally equals the wages earned by men in the previous year. Nationally women earn only 77 cents for every dollar earned by men. In Michigan, the rate is even lower -- only 74 cents for every dollar. Michigan ranks 42nd in the nation in pay equity -- an embarrassing position for a progressive state to hold.
In Michigan, many constituents and leaders do recognize the injustice of unequal pay and are speaking out about the problems it causes. They note that many families are dependent on the incomes of women either because the woman is the sole or primary breadwinner or because the husband's income is insufficient to support the household. Gov. Snyder sent a statement to the rally saying that he supports pay equity for women, not only because it is fair to women and will help families, but also because it will help the Michigan economy.
Several legislators sponsoring the pay equity bills pending in the Senate and House spoke at the rally.
Rebecca Warren, Democratic senator from Ann Arbor and sponsor of two bills currently before the Senate Committee on Economic Development, addressed the group. Bill sponsors Joan Bauer and Dian Slavens spoke in favor of bills pending in the House.
Bills cover actions ranging from strengthening the Elliott-Larsen Civil Rights Act to make it clear that sex-based wage discrimination is illegal to increasing penalties for wage discrimination based on gender to providing transparency in pay for similar employees.
Four pay equity bills were introduced in the Senate in April 2011 and four in the House in May 2011. The next step is to move these bills out of committee (where they have languished for almost a year) to be voted on by the legislators. At that point constituents can actively contact their legislators about moving pay equity forward, and monitor their votes. Hopefully, Governor Snyder, too, will work with legislators to embrace his support of pay equity. After all, women's issues are moving to the forefront of local as well as national politics. This was evident in the increased participation in Michigan's Equal Pay Day Rally.
Margaret Fisher is past president of the the Ann Arbor Branch of the American Association of University Women.