Posted on
Mon, Feb 6, 2012 : 6:51 a.m.
Obama's Affordable Care Act is bad medicine for America
By Guest Column
State Sen. Pat Colbeck and the Michigan House should be congratulated on their bold refusal of the $9.8 million in federal funding to establish a Michigan Health Insurance Exchange. They did their homework and realized that this funding comes with mandates from Washington that prevents Michigan from creating an exchange in our image.
According to the "Affordable Care Act" (ACA) or "Obamacare," any Michigan exchange must be approved by the Health and Human Services secretary and it cannot materially differ nor conflict with regulations created by the secretary. Refusing this funding is a great starting point to the many challenges that this law will rightly face this year.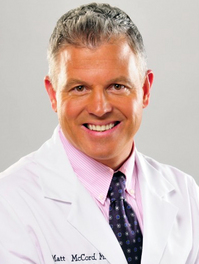 Michiganders and all Americans need to ignore the special interest noise and polarizing din about the ACA. Like the leaders mentioned above, we need to do our homework and become educated about this legislation and what it really means to each and every American. As you will see, the ACA may not be the best medicine for our tenuous economy or our health.
The 2,801 pages of the two bills that are the "Affordable Care Act" (ACA) is like an onion with many layers. When you start peeling back the skin it begins to stink and as you get to the core you are left crying. Some of the early provisions are good policy and should be part of any health care reform; maintaining coverage for higher-risk individuals with pre-existing conditions, allowing for dependent coverage until age 26, and prescription drug assistance. These make sense.
However, if you look further into this legislation you will see why it is a stinker: it calls for 132,000 pages of regulations, creates 159 new agencies, boards, and commissions and it calls for each state to create their own health insurance exchange4. This growth in government infrastructure sounds expensive and it is. Early estimates are that this will cost Americans $1 trillion in new spending over the first 10 years. That estimate assumes that only 19 million of the 111 million eligible Americans sign up for the government-sponsored health insurance plans. Many estimate that this number will more than likely double because the legislation encourages employers to move their employees into these plans3. You read right; instead of paying anywhere from $8,000-15,000 for their employee's private health care coverage, businesses can pay a token fine of $2,000 and have the government provide a health care plan for their employee. By this mechanism, a significant portion of our U.S. workforce will now be placed into Medicaid, a program originally intended for the poor and disabled. Unfortunately, because Medicaid is co-managed by each state and part of every state's budget, this added Medicaid burden will greatly impact every state's bottom line. This is why 26 states (including Michigan) are rightly challenging this legislation in the Supreme Court.
One trillion dollars is a very big number, who pays for all this? That is the other stinker. Beginning in 2013, Americans will be subjected to an additional $500 billion in new taxes. This includes an additional payroll tax and a new unearned income tax on investments and other proceeds like the sale of your home. Additional taxes on the industry will likely be passed on to Americans: excise taxes on drug makers, a tax on medical device makers, and, beginning in 2014, health insurance companies will be taxed based on their market share. By comparison, the payroll tax cut extension that Congress is so vigorously debating this month returns about $160 billion to Americans; that pales in comparison to this new added tax burden.
Where will the other $500 billion come from? If you are not crying already, this is where you should reach for the tissue. This will come from Medicare cuts. Just as baby boomer Americans are turning 65 years old, after paying into Medicare for decades, the ACA calls for unprecedented cuts to Medicare spending. This includes cuts to Medicare Advantage plans, drug coverage, and payments to providers and hospitals. The government knows that this will be hugely unpopular with aging Americans so the ACA has created an Independent agency, the Independent Payment Advisory Board, or IPAB, which is a 15-member panel that is appointed by the president and has to answer to no one. Americans will not be able to remove these appointees and you can just imagine the lobbying that will occur with them.
Ok, here comes the waterworks. Does it improve access to care and lower costs? We don't have to look very far to see what government managed health care reform looks like. From 2006 to the present the State of Massachusetts implemented a statewide health care plan that the ACA is modeled after. According to Factcheck.org, this legislation added about 400,000 residents to the insured pool at an estimated cost of $707 million dollars. Additionally, Medicaid spending in the state increased from $7 billion in 2006 to $9.3 Billion in 2010.
Unfortunately, the private insurance market is not more affordable as small business premiums have increased by 15% where the average annual premium for a family is now $15,000. Access to care has worsened where now less than half of primary care doctors in the state are accepting new patients and emergency room visits have increased 9% from 2004-20088. On the less populace west side of the state, emergency room visits have increased 20% and residents must wait for as long as 12 months to get in to see a primary care doctor. Can we all agree that, given these results from Massachusetts, it is unlikely that the "Affordable Care Act" will be either affordable or improve access to care?
As our economy continues to struggle and as we increase our national debt ceiling to over $15 Trillion we need to take a close look at this legislation. In these difficult economic times should Americans be concerned that the ACA is essentially our government monopolizing an industry that makes up 1/5th of our GDP? Our economy and our personal well-being can ill afford to get this wrong.
Matt McCord, is a practicing anesthesiologist, clinical instructor and health care administrator in Ann Arbor. He is the secretary for the Michigan Chapter of Docs4PatientCare (docs4patientcare.org/about), which he describes as a national, nonpartisan, grass-roots doctor organization seeking to repeal the ACA and create a sustainable health care reform law that minimizes government intrusion, maintains freedom of choice and preserves the sanctity of the doctor-patient relationship.