Posted on
Tue, Mar 20, 2012 : 8:36 a.m.
People don't have a right to have contraception covered by health insurance
By Guest Column
Editor's note: The word tenets has been corrected in the lead paragraph.
The recent ruckus over mandating coverage for contraception in private health insurance plans contrasts two worldviews, only one of which -- the Republicans' -- accords with bedrock tenets of American political philosophy. As loony as contra-contraception may be, the defense of people's freedom to be loony is as American as it gets.
Characterizing the issue as one of religious freedom, however, is a distraction. The freedom to follow the dictates of one's conscience is not limited to moral reservations that derive from religion. Americans just enjoy the right to be left alone. It's not absolute, of course, but to the greatest extent practicable we respect the right of individuals to be guided by their own inner voices.
In this case, the inconvenience created by an employer's decision not to furnish the wherewithal to prevent conception does not rise to a level that justifies overriding this freedom. Contraception is readily available and not expensive. Of course, it is not the inconvenience of it that has people incensed; it is the implication that others are judging them.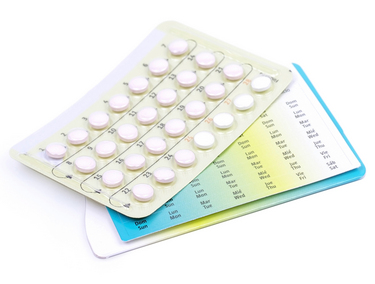 Pavel Chernobrivets | Dreamstime.com
Let's take it a step further. Suppose an employer felt so strongly about it that he made it a condition of employment that contraception not be practiced. Even this is not active interference in the lives of his employees. In America, relationships among people are voluntary. Unless people can agree on the terms of a relationship, there is none. I know people who would quit their jobs -- and would be free to -- if their employers took on work for the Department of Defense. Except when bound in a relationship by a contract, anyone can stipulate his deal-breakers.
At this point, some will assert that a right to be left alone does not permit one to deny others the fundamental right to healthcare. That argument is hopelessly incoherent. An assertion could not be more at odds with American political principles. The distinction between "you may not have this" and "I will not give this to you" is bedrock in America. No individual may utter the first, but every individual may declare the second.
People's fanciful use of the word "deny," as above, connotes a belief that America is different from what it is. People wish, along with Franklin Roosevelt, that America had a "Second Bill of Rights," a platform of "positive rights," to healthcare and such. They want us to be a nation dedicated to equality, like Europe.
But the Bill of Rights we actually have embodies only "negative rights." It is a recitation of things that the government will not do to you, a listing of the various ways in which you are entitled to expect that you will be left alone. We are a nation not of equality but of individual liberty.
For illustration of the difference between negative and positive rights, consider the Second Amendment. Even if the Second Amendment protects an individual's right to own a firearm (I say, if it does) it doesn't commit the government or my employer to giving me a gun if I don't have one. Or take the First Amendment's guarantee of freedom of speech. The only thing it guarantees is that the government will not visit consequences upon you for things you say or publish; in no way does it compel anyone to provide you with a soap box or bullhorn or printing press.
I get email from the Democratic National Committee charging that Republicans want to deny women access to healthcare! I guess there is no law against demagoguery in politics. I assume that these communications are disingenuous, that the DNC knows the difference between refusing to abet what others do and actually denying them things, but maybe they don't. I suppose it is possible to mistake as American ideals principles that are actually inimical to American ideals.
The degree to which people can misapprehend basic principles of freedom is quite scary. I once heard a president of NOW say that nurses and doctors who could not get onboard with society's settled belief that abortion is morally unobjectionable should find other careers or have their licenses pulled. No one has a "right to be a nurse," she said. This new world in which everything that is not prohibited is compulsory will not be America.
Will Warner lives in Lodi Township. He can be reached at warnerwm@aol.com.