Carsten Hohnke | Guest Column
OPINION:

Ann Arbor is headed in the right direction with its street repair program

Posted on Sat, Apr 28, 2012 : 5:58 a.m.
Steve Pepple | AnnArbor.com

I write in response to the recent column by Stephen Ranzini (April 19, "Ann Arbor finally putting money into its neglected road, but executing plans that are flawed").

Regretfully, Mr. Ranzini relies upon tainted data, tired innuendo, and faulty reasoning to paint a grossly inaccurate picture of the facts and motives behind the city's approach to investing in infrastructure. Governing a city is serious business. It is best served by positive, fact-based contributions from all; unfortunately Mr. Ranzini chooses to generate heat rather than cast light.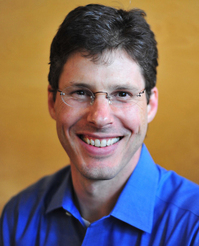 The column's core criticism is that our roads require work. No one will argue that Michigan's infrastructure is in great shape, but Mr. Ranzini grossly exaggerates the problem in Ann Arbor. The "facts" he cites on Ann Arbor's road conditions come from a discredited survey created by a lobbyist for the road construction industry. These are hardly unbiased data.
Ann Arbor does indeed face challenges with respect to street maintenance. Road revenues have fallen sharply over the years due to the dramatic economic shift in our state and the related decrease in Ann Arbor property values. Meanwhile construction costs have increased significantly. Additionally, as many readers know, Ann Arbor prudently retained millions of dollars in road monies over the past few years in case federal dollars for the Stadium Bridges didn't come through. They did. Now we will see two years of record-breaking street improvement in Ann Arbor.
Mr. Ranzini suggests that we should have taken on debt to fix our roads, and taken on more debt to fix our bridges. He makes this suggestion without explaining how he would have repaid the bonds. Taking on unnecessary debt would have been deeply irresponsible. If we had followed that advice and borrowed to fix the bridges, we would have left $14 million of resources on the table. Would we be better off paying $14 million plus interest over the next few years to fix the bridges? Or will we be better off using the competitive federal grants that we won to fix the bridges, and using our future tax receipts to fix the roads? The answer is obvious.
Mr. Ranzini's tired attacks on (and silly nicknames for) the Municipal Center and the Library Lot are also misguided. Each of these projects will be paid for from revenue streams or cost savings generated by those investments. Neither investment has an adverse impact on the General Fund or our ability to deliver safety services and street maintenance.
Additionally, Mr. Ranzini's characterization of these projects as "boondoggles" is false. Ask the police who are out of their over-crowded, decrepit basement stationhouse, that was intended to be temporary when set up in the 1960s, whether the Municipal Center is a boondoggle. Ask the District Court that lost its space at the county building and now has a home from which it can operate in a professional, secure manner, and from which it can realize efficiencies from its proximity to the police. Most of all, look forward to 2038 when the Municipal Center is paid off and the city will be able to enjoy decades of rent-free savings thanks to our investment. Boondoggle? For whom? No, this was wise investment.
With regard to the Library Lot, ask the merchants clamoring for additional parking whether the 600 new spaces are a luxury. Ask the businesses who want to relocate in our award-winning downtown and create jobs, but cannot due to insufficient parking. Luxury? For whom? No, this was a wise investment.
Mr. Ranzini then appears to be frustrated by the potential of bike lanes being added to Jackson Road. He pretends that Ann Arbor bases its transportation planning on a vision of a "car-less, pedestrian, and bicycle ruling elite city." This is pure demagoguery. Not one person on staff or council believes that non-motorized transportation will supplant the automobile in Ann Arbor or anywhere else. Investing in an underground parking structure is a funny way to advance this elitist bicycling Nirvana.
The move to transition Jackson Road from four lanes to three was generated by professionals in the interest of vehicular efficiency and safety. The city and MDOT employ traffic engineers with decades of training and expertise. Traffic design is not something that a bank president (or City Council member) can simply intuit. You wouldn't build a home without consulting a professional - why would you ignore expertise when building a road?
MDOT and Ann Arbor's traffic professionals are uniform in their assessment that the transition on Jackson Road from four lanes to three will improve traffic flow and substantially increase safety. The engineers know about rush hour, garbage pickup, bus stops, and left hand turns. They have modeled these factors thoroughly, and validated their assessments with direct experience from successful road dieting on Packard, Platt, and Stadium. We used to suffer from 25 accidents a year on Platt; now we average less than 10. It would be irresponsible not to take advantage of advances in traffic safety.
We have a lot to talk about in Ann Arbor. We have serious decisions to make. We can only find the best solutions together if the public debate rests on accurate facts and clear thinking. Mr. Ranzini's recent effort offers neither of these.
Carsten Hohnke is an Ann Arbor City Council member representing the 5th Ward.