Guest Column - John Buczek
Opinion:

Public Act 312 is already doing the job it was designed to do with public safety employee unions

Posted on Sun, Mar 27, 2011 : 7:46 a.m.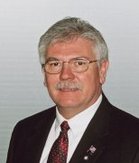 I am writing in response to AnnArbor.com's editorial "Reform Public Act 312 to help local governments cope with fiscal distress," authored by Tony Dearing and published on March 13. Although we agree with Mr. Dearing that local governments are facing challenges, we respectfully disagree with him on the notion that the reform of PA 312 will give local governments the tools that they need to bring their costs under control.

PA 312 is rarely used and reforming it will not result in cost savings for communities. As it is written, it provides tools needed for both municipalities and public safety employees to negotiate labor contracts in good faith.

As referenced in Mr. Dearing's editorial, PA 312 has been in effect since the 1960s when it was put into place by Gov. George Romney following a string of strikes by police officers and firefighters in at least four Michigan communities. It was decided at that time that legislation needed to be put into place to prevent public safety officers from walking off of the job and to ensure safety in our communities was made a priority at all times. PA 312 has done just that - it has kept public safety officers on the job.

Two concerns that are raised in the editorial are the issue of the ability to pay and the time it takes to go through the arbitration process. I feel it is important to address each of these issues.

First, ability to pay is considered during arbitration in every instance and it is an essential component for the effectiveness of the process. As written, in Section 9 of PA 312, it is clearly stated that an arbitrator MUST consider the ability of the community to pay in its finding, opinion and award. It is the responsibility of the arbitrator to ensure that the process is followed completely as defined in the law.

As for the amount of time the arbitration process takes, the example included in the editorial is an anomaly. In a typical situation, before going to arbitration, a mediator is assigned to verify that negotiations are at a point of impasse. It is up to the municipality to attend the meeting and not reschedule for any reason to avoid delays. After meeting with both parties, if they feel that parties are too far apart in negotiations, a mediator then can declare that an arbitrator is needed.

It is up to both parties to act in a timely manner to keep the process on track. Throughout this process, public safety employees stay on the job focused on the safety of our communities - often working without a signed contract. This fact alone demonstrates the effectiveness of PA 312.

This process illustrates that the law was developed to serve as a last resort and it is being used in this way to ensure labor negotiations are fair. In 2010, out of the hundreds of instances when counties, cities and townships work to solve issues in good faith with public safety officials, only 4 percent ever entered into arbitration. And even more telling, more than 60 percent of the time, municipalities were awarded favor in issues before administrators. Now that the whole story has been told, I believe it is clear that PA 312 is an essential tool used to control costs and negotiate fair agreements with police officers and firefighters.

John Buczek is the executive director of the Michigan Fraternal Order of Police.