Lucy Ann Lance | Newsmaker Q&A
Column:

Q&A with Angela Barbash: Winning back Ypsilanti Township's West Willow neighborhood

Posted on Sat, Jun 18, 2011 : 5:57 a.m.
Plagued with shootings and distrust of police, Ypsilanti Township's West Willow neighborhood is fighting back to save its community. Last summer resident Angela Barbash started a Citizens Patrol to keep watch, and new entryway signs were erected to greet visitors. The New West Willow Neighborhood Association (Barbash is the president) was formed and a comprehensive strategic plan was created.
Located in the north part of Ypsilanti Township directly west of Willow Run Airport, the neighborhood is bounded by a triangle of I-94, US-12, and Wiard Road - all limited access roads - which tends to isolate the community from the greater Ypsilanti area. West Willow neighbors are taking a novel approach to the rejuvenation of their community. We talked with Barbash, a driving force in these initiatives, on 1290 WLBY this past week.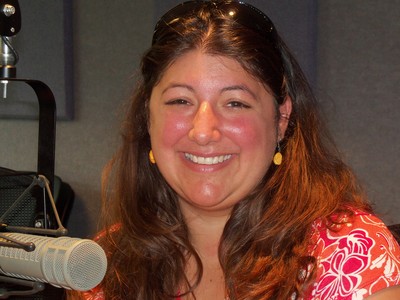 Barbash:
Back in June of 2010, we had a really high profile shooting on my street and I actually witnessed it. It was a party that got out of hand, there were lots of shots fired, and we had to literally hit the ground. When you go through an experience like that it radicalizes you. It gets you motivated to do something. So, we got into talks with the Sheriff's Department right away, and one of the things that came out of that was a Citizen's Patrol Team. That was something that we had kicked around for a couple of years after writing a strategic plan in 2006, but it had never been implemented. There are about a half dozen residents that got together, and we use our own vehicles, we put some vehicle magnets on the cars, and that has now grown to about 15 to 20 residents. It's to the point now where residents have become so motivated that they really do it on their own. We go out in marked and unmarked cars and put the neighborhood on watch to let the good residents know that we're there and to get them involved, and also to let the residents that are doing nefarious activities know that they're being watched.
Lucy Ann: About how many residents live there?
Barbash: We have about 3,000 residents according to the 2010 Census records. We're the largest neighborhood in Ypsilanti Township.
Lucy Ann: Do most of the people that live there have a lot of history there?
Barbash: I'd say about half the neighborhood (is represented by) original residents. The neighborhood was built in the '40s for the Bomber Plant employees and then after World War II, GM employees worked there. So, quite a few residents have been there for 40, 50 years.
Lucy Ann: When is the first time that the neighborhood started experiencing crime waves?
Barbash: Yeah, there's a story. Back in the mid-'90s, there was quite a bit of gang activities. There were some instances where gangs were having shootouts with the police in the streets and it got to the point where the local authorities called in the federal authorities and they caught up about 25 people under the RICO Act, which involves drug activities. They brought in the ATF and the FBI and the State Police, and that scared a lot of residents, a lot of good people. They kept to themselves and disconnected from their community. It also created a lot of hesitancy between the residents and the Sheriff's Department at the time. We're several administrations removed from that, but you can still see the effects of that.
Lucy Ann: You're taking back your neighborhood. How are you doing that?
Barbash: We're doing that by getting people involved and communicating with people through a lot of outreach. We've gone door-to-door letting people know that we have a Citizen Patrol team; that we have two deputies now who are dedicated to our neighborhood this summer as a result of our advocacy work with the Sheriff's Department; and we're being persistent with the township getting ordinances to get the neighborhood cleaned up. We're also reaching out to the landlords. Two years ago we were 20 percent rentals and today we're almost 45 percent rentals. This economy has had a drastic demographic change (on the neighborhood.) We're reaching out to the landlords and getting them involved because they own huge sections of our community.
Lucy Ann: Five surveillance cameras will be installed in the West Willow community at the end of the month.
Barbash: That was an idea that came out of discussions with the township, the Sheriff's Department and us. The township has offered to purchase and install the cameras. It's going to cost around $30,000, which has been a controversial issue in itself, but we thought we would go ahead and pilot it. West Willow is often the neighborhood that gets things piloted because of the work we do at the township We're going to put the cameras in at the entrances and exits. There's only five ways to get in and out of our neighborhood so we can control how people are coming in and going out, and the point is really to get a look at the vehicles. When we had that high profile shooting last year, when we've had other incidents like that since then, everybody scatters, nobody wants to talk, nobody talks to the Sheriff's Department, and residents clam up. At least if we know what cars are coming in and out then we can backtrack and try to talk to those people and see if they at least will give up who did the shooting and what happened.
Lucy Ann: Is it your impression that most of that activity is from outside of the area?
Barbash: We're getting a lot of activity from Wayne County. We're right on the border so a lot of Wayne County activity is coming into the neighborhood.
Lucy Ann: Your neighborhood actually came up with a strategic plan that you have now put into place.
Barbash: We had some great help from Washtenaw County and Ypsilanti Township. We wrote a strategic plan with the help of about 60 people and we're now implementing that. Two great successes that have come out of that are our entry signs which look beautiful. They make us feel established, and now you know what neighborhood you're entering. We also (started) a community garden with the help of Growing Hope. I like them so much that I decided to join their board. Lucy Ann: You didn't grow up in West Willow. You chose to live there, and you still choose to live there. Why?
Barbash: We were looking for a great starter home. Seven years ago we had come to the area to study at Eastern (Michigian University) and the neighborhood looked really nice; neighbors seemed to take care of their properties, which was a good indicator for us. To be honest, we really only planned to stay for five years and then move out to the country. Then the economy happened. We couldn't sell our house, so we've decided to stay. We actually had our house on the market and we've taken it off the market. We've stayed, and we like the neighborhood.
***
There are concerns that the surveillance cameras might be targets for vandalism, but Barbash says the same was said for the new entryway signs into West Willow. She points out that they remain unblemished. Perhaps that is a small beacon of hope signaling a community taking pride and shaping itself for a better future. Visit the New West Willow Neighborhood Association online at http://www.nwwna.blogspot.com.