Posted on
Thu, Dec 27, 2012 : 5:57 a.m.
Resolve to keep your valuable items out of the hands of thieves
By Rich Kinsey
It seems like every year around this time we start to think about New Year's resolutions. It is probably natural, that as one year slips in to another, we are reminded of the passage of time and that time waits on no one but instead relentlessly marches on.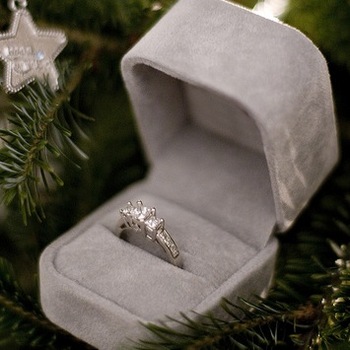 We all take personal stock and that is probably a good thing. I hope amongst those resolutions we can all resolve to be better citizens and the neighbor a neighbor would want to have.
That being said, some of your neighbors and fellow citizens, and thankfully it is a very small percentage, are making plans and figuring out how to make a criminal income. They are trying to figure out how to get the goodies you found under your Christmas tree into their backpack or the trunk of their car, so they can sell it to make money for whatever their addiction or compulsion.
So as we take stock of our lives during the New Year's holiday season, why not take stock of what you own. While the boxes are still lying around, copy down serial numbers of your valuables. Make sure you have the make, model and serial number of valuable items from firearms to iPods, cameras to flat screen televisions and anything else of value that has a serial number on it. You should fill out the registration cards you find in the box as a record of where, when and how much an item was worth when purchased.
Mark your items of value it possible. Names in magic marker or engraved on an item with your name, or driver's license number. Avoid using your social security numbers because law enforcement cannot readily check that number on their databases. Any markings you can put on your valuables that make them easily identifiable make them less attractive to would-be thieves, because the thief has fewer buyers of stolen property that is well marked.
Make sure that all of your electronic items of value are password protected, which render the items useless to the common person. I realize that password protected devices can still be compromised if someone has the right technology or knows someone with the right equipment, but they are much less attractive to potential buyers the common thief will normally frequent.
If buyers or fences won't purchase an item because it can not be used, thieves will not steal them — or — if they do steal them, will discard them quickly once they find they can not be used. Therefore if something is stolen from a public place and it is password protected, take a look in the trash receptacles in the area — you might get lucky.
If jewelry was given or received during the holiday season, get copies of the appraisals and place them with other important documents. If the item of jewelry was of high value, check with your insurance agent to make sure it is covered on your home owner's policy or get a separate rider to cover the item.
Photograph all of your jewelry. Descriptions of jewelry are good, but a picture is worth a thousand words for those who are trying to locate your stolen property. Pictures of unique jewelry on an electronic flyer, that investigators send back and forth to each other, get much more attention than written descriptions.
Most frontline officers know little about carats, cut, clarity and mountings unless they are in the immediate market for jewelry — like when buying an engagement ring or something — and that knowledge is quickly forgotten after the ring is paid for.
If you have a number of items that are sentimental to you, extra caution must be taken. The junkie going through a jewelry box could care less who or where an item might have come from or how much of an heirloom it is. If it is shiny and appears to be a precious metal, it will be stolen and sold quickly.
Buyers of stolen jewelry, especially gold and other precious metals, will most likely melt antique jewelry down right away so that it is not identifiable should the cops come knocking.
Pawn shops that buy jewelry and give the seller only a small fraction of what the item of jewelry is worth must legally hold items they purchase for several weeks before it is sold. When items are pawned the person pawning the item must show identification. Forms are filled out and a copy goes to the police jurisdiction where the pawnshop is located and to the police agency of the jurisdiction where the person pawning the item is from.
Sounds great, but in practice it is not as easy as checking local pawnshops for stolen jewelry. Thieves will take stolen items to another county to pawn them and or they will have other people in their lives, especially those with other last names, pawn the items. Emerging databases have assisted law enforcement in tracking and retrieving stolen property, but it all depends on how honest the person buying the property is.
There are some unscrupulous pawn shop and second hand jewelry dealers who know they are dealing with thieves, buy the items under the table or from the back door and never display or report the items they buy to the police. The thieves make less than 10 cents on the dollar for the jewelry they bring in, but the jewelry is either melted or passed out of town quickly so chances that the police can locate the jewelry is rather slim. The thieves are thus less rewarded monetarily, but there is less chance of the stolen jewelry being tracked back to the thief.
If you have antique jewelry it is best to put it in a bank safety deposit box. If you use the item or just like to look at it — hide it somewhere away from the majority of your jewelry which is normally in a jewelry box in the bedroom somewhere.
Remember thieves want to be in and out quickly, so they will look for valuables but usually only take items that are easily accessible. Most thieves are lazy, losers and opportunists. They do not want to work for anything — even if they are stealing it. So use your imagination and hide items of value, if you must have them near you.
Lock it up, don't leave it unattended, be aware and watch out for your neighbors.
Rich Kinsey is a retired Ann Arbor police detective sergeant who now blogs about crime and safety for AnnArbor.com.