Posted on
Sun, Jan 6, 2013 : 4:01 p.m.
Running for public office offers citizens a unique, satisfying experience
By Guest Column
My dynamic, first-time experience of vying for an elective office is a fulfilling, personal witness to Democracy in action. My dedicated attempt to win voter approval for a seat on the Ann Arbor Public Schools Board of Trustees was not successful. Upon reflection, the pursuit did satisfy my yearning for hands-on participation in the elective process and provided an avenue to raise issues I sincerely felt required attention. I earned the trust of nearly 18,000 voters on election day, of which I am appreciative. I would strongly encourage all citizens to consider a try for office.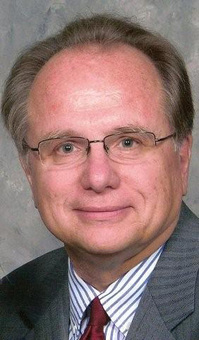 But to paraphrase a late national newspaper columnist, "Here's what I learned on my way to (the election)."
1. In many jurisdictions, a candidate need not solicit countless signatures to earn a place on the ballot. For a nominal fee, the signature requirement is waved. This fact is an encouragement to citizens who hold full-time jobs in business or at home and have precious time to campaign.
2. The assumption that each campaign issue has two sides may be short-sighted. Despite my pragmatism, I discovered there is a diversity of sound reasoning which quickly can shred the stand you considered sound. "Pragmatic cuts" in government programs is an oxymoron.
3. "Acquaintances" and "friends" are not synonymous. The former outnumber the latter but it's your friends who actively support a candidacy.
4. New developments during a campaign and the ongoing issues raised is avoided review by community organizations, PTOs, business groups and the media, who apparently fear an appearance of advocacy of your candidacy. For instance, the adverse affect on the local economy by school district substantial labor contracts being awarded to cross-state vendors did not raise an eyelash of the area's largest business organization, the Ann Arbor-Ypsilanti Area Chamber of Commerce. Meanwhile, the Electrical Union Local reports that half of their licensed electricians remain without employment. The out-of-district companies hire workers from outside the area and their wages are drawn and spent in their own communities. There are reports of their work quality to be substandard.
5. The temptation to cut cost and overhead can result in the government throwing the "Baby Out With The Bathwater!" Ann Arbor Public Schools program to staff two police officers in each of the three high schools was unceremoniously dumped. Could two officers spending alternating days in the three schools save an effective program from extinction? What about financial support from grants? After the recent Connecticut school shooting, it appears the police presence quickly dissolved in the large high schools might be preferable.
As an aside, a particularly memorable experience occurred after I had voted and was preparing to leave the voting booth. A young father and his son were joining me in submitting our completed ballots. I commented to the father, "I think it is nice that your son accompanied you to the vote today. I should have done the same with my boys." The dad admitted, "My son is here to complete a long-term project in school to follow the election process to its conclusion." "Well, your son would probably be interested in meeting someone whose name is on the ballot — me!" I said. Upon my comment, the boy's eyes opened widely and his startled face appeared as if he had met someone famous. "You better report meeting Mr. Leslie in your summary, Jimmy!" the dad said with excitement. Oh, to be famous in someone's eyes!