Posted on
Sat, Mar 2, 2013 : 1:45 p.m.
Schools need support system to close achievement gap
By Letters to the Editor
The exchange between Tim Bartik and Michael Van Beek from Feb. 24 about school spending and the achievement gap raises some important issues (e.g., universal preschool, smaller K-3 classes, and teacher quality) but overlooks a fundamental point: Schools alone cannot close this gap. The gap is widening, in large part because of rising economic inequality.
Moreover, the association between academic achievement and family income has grown stronger in recent years. We need policies and programs to support children and families as well as schools in order to narrow the achievement gap.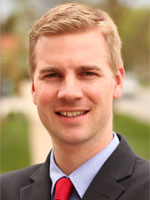 Courtesy of the Mackinac Center
Careful research shows that high-quality preschool for all low-income 3- and 4-year-olds would both raise achievement for these children and improve their life outcomes. And the benefits to society at large would dwarf those accruing to the students themselves. Good preschool probably also improves health outcomes and contributes to better parenting later on. And we are not talking here about Head Start, as Van Beek argues. These are outcomes of high-quality preschool programs run by highly skilled teachers. These programs are not inexpensive, but society's return on investment is enormous.
But beyond school-based initiatives, we must address income inequality directly through programs like the Earned Income Tax Credit (EITC) and a realistic minimum wage. Michigan's substantial cut to the EITC is as harmful to school outcomes as recent state cuts in school aid.
Spending on effective school programs can narrow the achievement gap, but more than school spending is required. We need to invest directly in children and families by shoring up our social safety net and making sure that children of working families do not grow up poor.
Mike Addonizio
Ann Arbor