Posted on
Sun, Nov 20, 2011 : 7:34 a.m.
Senate version of Michigan anti-bullying would allow an excuse to bully
By Guest Column
I'd like to preface this, by saying I know what your thinking and you're right. Yeah, I'm a kid, I'm only 20, I'm still in college and haven't gotten my feet wet yet in the "real world." And it's true, but at the same time, I think I have a pretty interesting perspective. Frankly, I think about things some readers are too old to think about and some readers are too young to understand.
To get to the point, I am writing about Michigan State Senate Bill 137.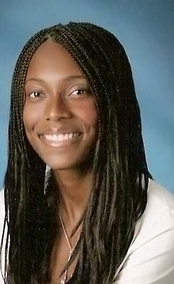 In college, you are supposed to re-create yourself. To be anything you want to be, the best you that you can be. I don't think that's true. To tell you the truth, I will always be the "Amazon" of Belleville High School. Even though I am three years out of high school I still am self-conscious about my height, something I was teased relentlessly for. I cringe at events I have to wear heels to, and feel a sense of loss when guys pass me up at parties for shorter girls. Even though I got off pretty light, I was still a victim of bullying, something that stays with me even today. That's why the events of the last week has disappointed me so much.
On Nov. 2nd, the Michigan State Senate passed bill 137 -- which requires school districts to adopt an anti-bullying policy. Forty-seven other states already have an anti-bullying policy, so Michigan is already late to the game. What makes Michigan stand out the most, however, is a clause added by Michigan Senate Republicans. The anti-bullying act is in effect as long as "… [it] does not prohibit a statement of a sincerely held religious belief or moral conviction of a school employee, school volunteer, pupil, or a pupil & parent or guardian."
My primary concern is the logic here. For one, this seems like a positive thing to add, because if you look at it purely, there isn't a religious or moral doctrine that encourages cruelty or violence to others. But, and it's a big but, that's not how a child thinks -- that's not how adults think, because that's not how the world is. If I were brought up in a White Supremacist household, I would have the moral conviction to rid my class of all my non-white Christian students, by any means necessary. As a Muslim student, I could tell a Christian she was an "dirty infidel who could burn in hell.".
A lawmaker would argue that this is hyperbole, but isn't that the spirit of the language? Speaking of language, how can we or any governing body, examine what the difference is between a sincerely held belief and an excuse to bully? This clause isn't limiting bullying; it's providing a method for children to get away with it.
In 2002, Matt Epling of East Lansing killed himself after reported hazing incident. This bill was supposed to be Matt's Safe Law. Would this law as is saved Matt? Or any other kid like him? I honestly don't think so. This loophole, if you can even call it a loophole provides a free pass for bullying on the basis of constitutional rights. It is written in our Constitution that we have the right of life, liberty, and the Pursuit of Happiness. So I ask you, where does the line get drawn? Because I am damn sure that bullying infringes upon constitutional rights of others.
No matter what side of the political fence you sit on, this is wrong. Every child should be safe from bullying, and no child should be a repeat of Matt Epling.
This 20-year-old kid is looking into her future. I see my children, my post-graduate degree, a steady good job and an active role as a citizen. What I don't see is Michigan, because frankly, legislation like this makes me want to leave. Michigan isn't investing in it's future and it's driving the youth away to a place that will. We aught to be ashamed and we need to fix this.
Editor's note: Republican State Sen. Rick Jones, the author of the Senate bill, announced this past week he would scrap his version of the legislation and urge the Senate to adopt a House version that deletes the controversial clause that exempts bullying from the law based on "sincerely held religious belief or moral conviction."
Gabrielle Boyer lives in Bellville and is the public relations chair of the University of Michigan Dearborn College Democrats of America. She was an intern last summer in Detroit Mayor Dave Bing's Office in the department of Film, Culture and Special Events.