Things Observed
Substantive conversations are key to happiness
Posted on Sun, Aug 1, 2010 : 5 a.m.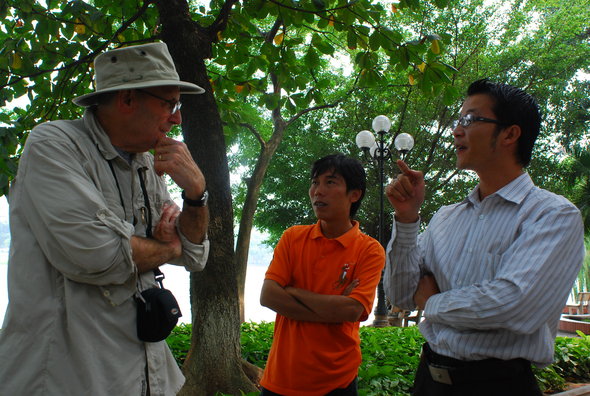 Dennis Sparks | Contributor
[S]ubstantive conversation seemed to hold the key to happiness for two main reasons: both because human beings are driven to find and create meaning in their lives, and because we are social animals who want and need to connect with other people. —Rachael Rettner
While "small talk" can be a social lubricant and a way for strangers to find common interests, it cannot replace conversations of substance that offer deeper communication and value.
When people apologize for broaching what they call "serious" subjects, I encourage them to continue because I know that's when I will be most engaged and feel most connected to them. Talking about things that are heartfelt and of importance invites others to do the same, simultaneously enriching our lives and theirs.
Small talk and substantive conversations are not mutually exclusive, though. We can draw on the strengths of both as we ease into conversations that gradually begin to explore deeper meaning and establish sustaining connections.
Deeper, sustaining conversations are available whenever we choose to reveal what is important to us at that moment in time—a choice that increases not only our well-being but our life span as well.