Posted on
Fri, Jun 1, 2012 : 5:59 a.m.
14th Amendment wrong way to go when arguing the case for same-sex marriage
By Guest Column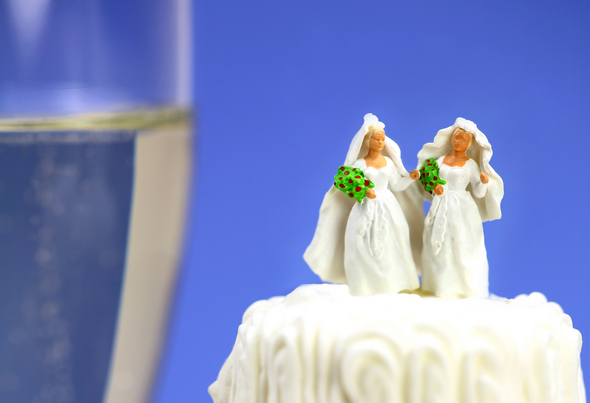 Amy Walters | Dreamstime.com
I'm pretty much a live-and-let-live kind of guy, but when I see people having success with a flawed or disingenuous argument, I can't keep quiet. Some of the reasoning against same-sex marriage is in this category, but so is the principal argument in favor of it. Proponents of same-sex marriage have adopted the rhetorical maneuver that consists of controlling the phrasing of the issue under debate. While this can be effective, it can also build resentment when it co-opts the dispute and presents it as a false dichotomy, that is, an either/or choice without other interpretations.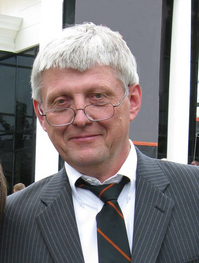 This is most clearly seen in the reaction to the passage of Prop-8 in California and to Michigan's own Constitutional amendment banning same-sex marriage: "I can't believe people would vote to continue codified discrimination." To paraphrase: you either support same-sex marriage, or you're a bigot.
Of course, some beliefs do make one a bigot. But I'm going to argue that opposition to same-sex marriage is not necessarily bigotry. It is perhaps more concerned with a universal phenomenon of human societies: sexual taboo.
First, consider the legal strategy of same-sex marriage supporters. For them it is a civil rights issue, a question of equal protection. The 14th Amendment famously guarantees equal protection of the laws to all citizens. Denying a marriage license to two men, the argument goes, denies them equal protection.
More broadly, the equal-protection argument implies that any two, single, adults must be permitted to marry, because any two, single, adults can make the same appeal for equal protection. Yet, in no place is this the case. Even in the states that have legalized same-sex marriage, two men will be denied a marriage license if they are first cousins or brothers, even though no state interest is served by the denial. There is no coherent way to employ the principle of equal-protection to justify this state affairs for the simple reason that equal-protection is not achieved by this state of affairs.
I'm pretty sure that most proponents of same-sex marriage don't realize that their principal argument is really a call for ending the enshrinement in law of sexual taboo altogether. My guess is that they think we have outgrown the homosexuality taboo, but not necessarily the others. If I am correct, they should advance a different argument — one that is coherent and intellectually honest.
Instead of demanding that we "lose-the-line," they could make the case simply to "move the line": acknowledge that for whatever reason societies maintain sexual taboos, and merely ask that the current demarcation be moved so that unrelated same-sex couples and unrelated heterosexual couples are on the same side of it. I know many think this is the argument they are making, but it isn't. Once it is established that equal-protection trumps taboo, it trumps all taboos.
People use the civil-rights-discrimination-equal-protection narrative when they want to imply that there is no other way to view the issue and to think otherwise is ignorance.
Will people begin to make the argument they are really making? No, it's too dicey. If folks are told that, yes, they may hold onto some taboos and continue to make some arbitrary distinctions in the realm of marriage and family, but should drop this one taboo and move the line they currently draw, they may decide to just leave things as they are.
People use the civil-rights-discrimination-equal-protection narrative when they want to imply that there is no other way to view the issue and to think otherwise is ignorance.
I'm not implying that homosexuality is equivalent to incest, for example. I'm saying that until very recently both have been taboo, and, consequently, stigmatized and even criminalized. We can choose now to de-stigmatize one and not the other, but not through application of the equal-protection principle.
In a world of perfectly equal protection, what would be the grounds for preventing the marriage a brother and a sister, say, if both are adults and one or the other is infertile? What compelling interest of the state would it serve? None, really, but contemplation of the relationship repels us so it is outlawed. Well, if the thought of such a union makes you uncomfortable, I could accuse you of bigotry, but I recognize that people internalize the taboos of their society, and outgrow them at different rates.
Will Warner lives in Lodi Township. He can be reached at warnerwm@aol.com.