Things Observed
The tyranny of fear
Posted on Sun, Jul 4, 2010 : 6 a.m.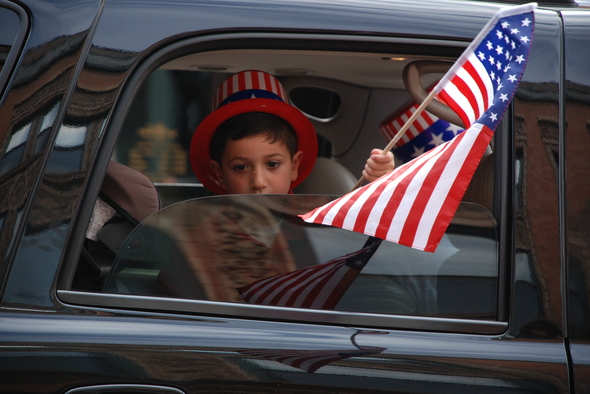 Dennis Sparks/Contributor
[L]et me assert by firm belief that that the only thing we have to fear is fear itself. . . . —Franklin D. Roosevelt

I'd rather be singing in the face of my fear. —Libby Roderick
The 4th of July reminds us as a nation to celebrate the independence and freedom granted us by our Founding Fathers and by the wise and courageous men and women who have preserved and extended those freedoms for more than two hundred years. I am fortunate and deeply grateful that I was born at this time and in this place rather than in the many countries on this planet that have during my lifetime denied basic human rights to their citizens and whose cruelties have taken the lives tens of millions of people.
There's another kind of tyranny, though, that is often invisible to us, a tyranny that limits our freedom, undermines the quality of our daily lives, and withers our spirit, even in this free land. It is a constraint we impose upon ourselves or that we allow others to impose upon us, and its source is fear.
Politicians and advertisers stoke our fears to further their careers and advance ideological positions. Advertisers promote fear to sell products, an approach to marketing Garrison Keillor satirizes with his "Fearmonger's Shoppe" on "A Prairie Home Companion."
Our fears are further amplified in the echo chamber of 24-hour cable news channels that replay tragedies for weeks and even months until isolated, distant, and low-probability events seem like they could befall us and our families at any moment, with hyper-parenting and over-scheduled children one of its byproducts.
While the First Amendment of the Bill of Rights guarantees freedom of speech, many of us restrict our own speech due to fear of disapproval or rejection. Instead of speaking our minds, fear causes us to withhold our views on matters of importance to ourselves and others.
Fear of risk and failure imposes another limitation on our freedom. As a result of this fear, we may choose the safe and predictable even as we acknowledge the constraints of our current situation. Claiming our freedom
While claiming our freedom may exact a cost, it is possible. We can do so by turning off politicians or TV programs—or both simultaneously—that use fear to attract voters or viewers, sell products, or fulfill an ideological agenda.
We can step out of our comfort zones to have respectful, compassionate, and courageous conversations about things that matter to us and to those close to us.
We can allow ourselves to be vulnerable to the risks of failure, fully acknowledging that mistakes are inevitable and a source of important learning that make a down payment on future success.
We can also practice navigating the risks of failure in relatively low-risk situations to strengthen our resourcefulness and to become more skillful in assessing the true costs and benefits of such risks.
We can summon our courage in the face of our fear to do what matters most to us.
Individuals who do some or all of these things not only liberate themselves, but through their actions encourage others to slip the bonds of their own fears. When combined with the Constitutional rights and guarantees we celebrate on the 4th of July, addressing our fears enables the fullest expression of our talents in the pursuit of those things that matter most to us.