Posted on
Sat, May 12, 2012 : 7 a.m.
Let's honor mothers by abandoning the war on women being waged in Lansing and Washington
By Guest Column
This Mother's Day, people throughout the world will pause to say "thank you" to the women in their life. As we approach this day of recognition for our mothers, grandmothers, wives, sisters, daughters, aunts and nieces, we should also take a moment to reflect upon the war being waged on women at both the state and federal levels of our government.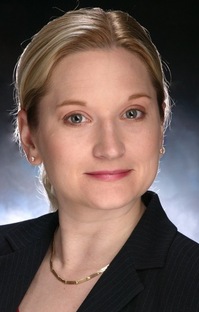 In the past two years, our national lawmakers have attempted to both exempt employers from providing health insurance that covers birth control and de-fund family planning services. Even worse, the U.S. House of Representatives passed a budget that makes drastic cuts to programs that women disproportionately use. These include Medicare and Medicaid as well as child care, Head Start, job training, Pell Grants, and housing and energy assistance.
Much of this war has been waged under the cover of "fiscal responsibility." To justify these budget cuts we have been told that we must tighten our belts or share sacrifices as we get our nation's and state's finances back in order. But what about the other wars we've been waging for over a decade now? The wars in Iraq and Afghanistan will have cost over $1 trillion by the end of this fiscal year, and the toll taken on those who have fought in these wars and their families is incalculable. Sadly, this spending is rarely challenged.
This Mother's Day, I challenge our state legislators to honor Michigan's women by directing efforts toward initiatives that make us more secure here at home. Instead of proposing strict insurance restrictions on abortion services, let's ensure access to affordable birth control. Instead of downplaying the importance of family planning, let's amend our civil rights act to protect breastfeeding mothers. Instead of using religious and moral ideologies to justify the restriction of information, let's make sure our state's young people are taught comprehensive sexuality education. Shifting our focus to these areas enables us to honor motherhood by giving women the necessary resources to not only support their families but also themselves.
The state of Michigan needs to abandon this war on women. I have and will continue to work to move the state and federal legislative agenda to focus our resources on programs and infrastructure to support our children and families. This year as you honor your mothers, grandmothers, wives, sisters, daughters, aunts and nieces, please think deeply about these issues and give those legislators and other public servants fighting for women's rights your support.
Rebekah Warren is a Democratic Michigan state senator from Ann Arbor and state director for the Women Legislators Lobby, a program of Women's Action for New Directions.