Posted on
Thu, Mar 1, 2012 : 7:59 a.m.
Three ways to kill improvements in public transit in Washtenaw County
By Guest Column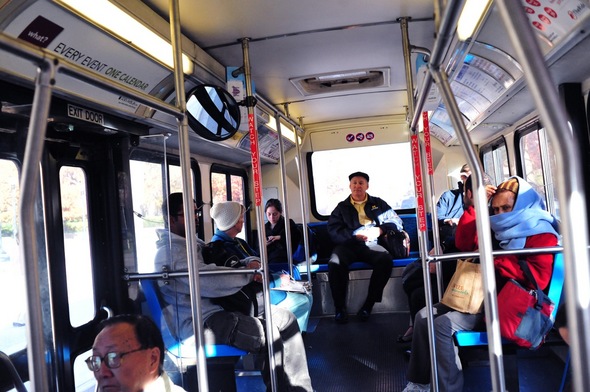 Ryan Stanton | AnnArbor.com
Dear transit opponents,
Even though I'm on the other side of the issue from you, I'd like to offer some advice.
Yes, I am a transit supporter. I believe that strong public transit is good for the environment as it takes cars off the roads and decreases global warming pollution. And I believe that comprehensive public transit is good for the community because it means that seniors, youth, people with disabilities, and people unable to afford a car can still get to work, to the store, and to school.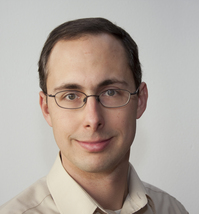 A
recent survey
shows that I am not alone. The majority of Washtenaw County voters support public transit and who want to see it enhanced by proving better service to more areas. As the debate about the future of local transit continues, I will be working hard to improve the quality and reach of transit.
But if you don't want our transit system to get any better, here are three ways to kill any improvements.
1. Death by Delay: It looks like you've already figured this one out. People have seen the need for improved transit for decades, so you must be doing something right to keep the status quo.
Right now, though, there is momentum for transit. The Ann Arbor Transit Authority has held more than seventy public events over two years to gather public input and develop a transit master plan. Support is growing, and your best way to stop it may be to stall it.
So look for any excuse to say, "not so fast." If they present a complete plan, denounce it as not having enough public participation. If they present a draft for public comment, denounce it for being incomplete. Latch on to any glimmer of a policy change in Lansing or Washington as a reason to wait "until things get sorted out." You can be sure that will slow the process to a crawl!
Your goal here is to keep the process running around in circles until it stalls out. Even if public support for transit remains strong, if you delay long enough you can say that the 2 years of public engagement the AATA has just completed is stale and demand they start that process all over again.
Don't rely on delay for your entire strategy, though. Once gas prices climb above $4.00 a gallon again, your job will get a lot harder. And when $5.00 a gallon hits, look out!
2. Demand that Ann Arbor have complete control of the process: How do you move from delaying transit improvements to defeating them? Convince the other cities and townships that the game is rigged against them by demanding that Ann Arbor have majority control over the countywide authority.
People like democracy, so it will be a hard sell to get Ann Arbor a majority of the seats with only a third of the population. So instead of arguing "one person, one vote," you should argue, "one dollar, one vote." Insist that Ann Arbor should have a majority of the board seats because it would pay more into a countywide system. It's great political judo. You'll sow mistrust in the townships and turn Ann Arbor's support for public transit against improved public transit.
The proposed board setup, in which Ann Arbor has 47% of the seats, balances Ann Arbor's greater economic contribution with the need for a governance structure that is responsive to the entire county. Eliminate that balance and you've destroyed the system.
3. Transit to nowhere: One way to deal with calls for improved transit is to redirect them. Dismiss all calls for county transit by demanding improvements within Ann Arbor first. With this approach you play to Ann Arbor's sense of pride to distract voters from the fact that the transit plan would actually improve service within Ann Arbor.
Just be careful, you don't want people to realize that their lives don't stop at the border. If people realize that Ann Arbor-only transit won't get them to their job at Meijer or their doctor's appointment at Domino Farms or human service centers in Ypsilanti, this tactic could backfire. Likewise, this tactic falls apart if people realize that the transit plan calls for improved service within Ann Arbor and that you can only improve service within the city so far without opening the system to more riders.
There's my advice if you want to stop transit improvements.
As a transit supporter, I hope that City Council ignores this advice completely when it take up the issue on March 5. I hope council members will keep the process moving forward to create a countywide system that is fair to all participating jurisdictions and that improves service both within Ann Arbor and throughout the county.
Chuck Warpehoski is the director of the Interfaith Council for Peace and Justice. His wife, Nancy Shore, is director of the AATA's getDowntown program.