Posted on
Tue, Jan 31, 2012 : 11:41 a.m.
University of Michigan should not treat graduate students like employees
By Guest Column
The sense that graduate students should be given the choice whether or not to join the GEO is understandable. The impulse to ensure our students are not limited in their options drives much of how we interact with our students in the medical school, and I am certain in other schools at Michigan as well.
It is why we created the Program in Biomedical Sciences, to encourage first year graduate students to sample from among 14 degree-granting programs before joining one. Even once they make a decision about which program to join, we still encourage them to exercise options: which discipline-based courses to take, whom to select as a thesis advisor and committee members, what project to develop for a thesis topic. What matters only is that the student works hard and meets training milestones established in consultation with the thesis adviser.
So, choice is good, and the beauty of the academic research and training environment is the freedom to exercise choices.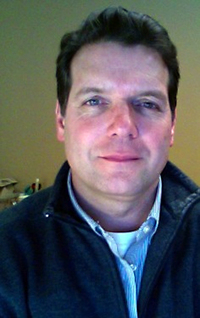 But the choice of joining or not joining a union is not the same as these academic choices I just described. The choice to join GEO is based on the flawed premise that our graduate students are employees. These young trainees are not our employees; we do not think of them in that way, and we do not want them to think of themselves that way.
We have our sensitivities attuned to any indication that the student is being treated as the employee of a thesis advisor. Our oversight of their progress is predicated on the fact that they are not employees. When students are viewed as employees, either by themselves or by their professors, that's not a choice, it's a red flag.
We take our mentoring responsibility of all our graduate students extremely seriously, probably far more now than when the Michigan Employment Relations Commission first exempted graduate research assistants from the GEO thirty years ago. In that regard, they are more like students in 2012, rather than less so.
Fail-safe mechanisms exist at many levels to ensure their concerns are understood and met whenever feasible. We carry out continuous self-reflection of our training, to build on what is successful and improve or eliminate what is not.
At the core of this is the relationship between the student and the adviser. The best mentors understand how and when to prod, plead and praise, and also that the proper measure of each is a unique recipe for each student. Introducing a third party jars the sensibility of those who properly understand the relationship as that of professor and student, not of employer and employee.
Our students are paid a stipend throughout their training. We provide that support through a variety of mechanisms. Faculty budget for graduate student stipends -- called GSRA positions -- and tuition costs when they write grants. Our faculty are very successful at obtaining external support for their research and we gladly use those GSRA slots to support students.
But the overall educational investment for any one student is vastly greater than that GSRA slot. A student in the medical school starts out on a fellowship from the Dean's office, may then be picked up by a training grant in the second year, or perhaps a Rackham or an external fellowship and, of course, a GSRA slot may be used to pay the stipend at some point.
In any one academic year, an adviser might train multiple students paid from any one of these resources. But nothing differentiates the training of a fellowship student from the GSRA just because the latter is paid on a grant. In fact, we would not tolerate any such distinction. All students have exactly the same rights and expectations no matter how their stipend originated. Their thesis committee evaluates them - and their mentors - exactly the same way without regard to whether the student is a GSRA or a recipient of an individual fellowship.
If a professor does not have a grant renewed, then lab assistants, technicians, lab managers and other employees paid from that grant are at risk of losing jobs. But the graduate student whose GSRA was part of that grant faces no risk of losing his or her appointment. We provide funds to continue covering the stipend, insurance and tuition for that student. Further, the thesis committee makes no determination about the student's progress based on a professor not having a grant renewed. Our commitment is to the education of the student, surpassing the commitment to the real employees paid from that grant.
Michigan is a special place to be a professor. We value educating students here as much as we value doing our research. Actually, we have great research programs because we have great graduate education, which in turn serves our research programs very well. Our graduates are known throughout the world for their success in their chosen disciplines, success that was seeded when they were trainees at Michigan.
The entire system rests on a simple proposition - that we are at the university because we want to train graduate students. And the training we provide is much sought after because graduate students have so many choices. But one choice that will not work for them is the choice to be treated like employees.
Victor DiRita is a professor of Microbiology & Immunology and associate dean for Graduate & Postdoctoral Studies at the University of Michigan Medical School.