Posted on
Thu, Dec 13, 2012 : 8 a.m.
U.S. has responsibility to give aid to disadvantaged people
By Robert Faber
Passion can be physical and love can be blind, but pride generally is built on characteristics more basic. The national pride of so many of our people says much about those principles articulated in the Constitution's Preamble and its first 10 amendments, a distinction that comes not from our inherent superiority as a people, but from the varied backgrounds of the population that early joined to form our nation and from traditions established and nurtured during its many years.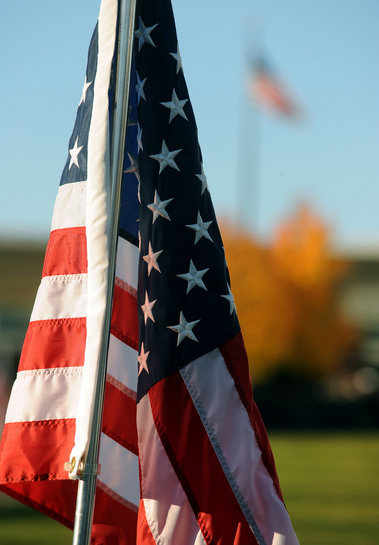 Our first colony of immigrants, founded by Pilgrims escaping England's religious persecution, settled in Plymouth and soon became a model and a goal for much of Europe's abused and disadvantaged population. And that, to a greater or lesser degree, has defined our nation ever since.
Unfortunately, even as the world's hungry and hopeless viewed us as the best promise for relief from the oppression that marked most nations of the world, we hardly were without humanitarian flaws of our own. Our cruel and insensitive treatment of the American Indians was exceeded only by our inexcusable tolerance of slavery, but compared to the many horrors of world history, this new land at least offered a reasonable hope for a better future — for our own abused population and for the oppressed of the world. That dream of better days, the invitation on the welcoming Stature of Liberty to "Give me your tired, your poor, your huddled masses yearning to breathe free" gave hope to many of the world's most needy and helped secure for us our very distinctive place in the world.
Our heritage may have been the rest of the world, but we have since grown into our own people, the sum of many of the world's separate parts. Our national character was planted by immigrants who had earlier fled the established horrors of the Old World, but the hopes and aspirations that guided their move were more closely tied to the principles and values embedded in our Founding documents, a commitment to "establish justice [and] promote the general Welfare and secure the Blessings of Liberty." It is those principles that helped set our patterns of personal performance, exhibiting an uncommon concern for the least advantaged among us and setting a tone for national behavior that has helped define our character.
The Constitution's determination to "provide for the general welfare," is more than an empty slogan from the past, but has been validated by the Supreme Court as a principle defining the character of our people. Unfortunately, that American characteristic of aid for the more disadvantaged is now being downgraded by conflicting political objectives. Our commitment to "promote the general Welfare" is being lost in the dust-up of the rush to reduce taxes to make life more secure and comfortable for those least threatened.
Some of our humanitarian goals have been achieved through such programs as Social Security and Headstart and Medicare/Medicaid, but such measures are threatened by our increasing self-interest in the circumstances of our weakened economy. Our Constitution's concern for the general welfare increasingly is suffering from its competition with tax cuts.
Our nation has been blessed with an obligation of responsibility for all its people, to enable them to live in dignity and security and with ample opportunities for improvement. That may well be little more than a goal of irrational dreamers, but it nevertheless remains a goal—a dream—and altogether worthy of a continuing and dedicated pursuit.
Robert Faber has been a resident of Ann Arbor since 1954. He and his wife, Eunice, owned a fabric store and later a travel agency. He served a couple of terms on the Ann Arbor City Council. He may be reached at rgfaber@comcast.net.