Posted on
Wed, Dec 5, 2012 : 3:30 p.m.
Watershed must be studied to determine best way to deal with stormwater
By Letters to the Editor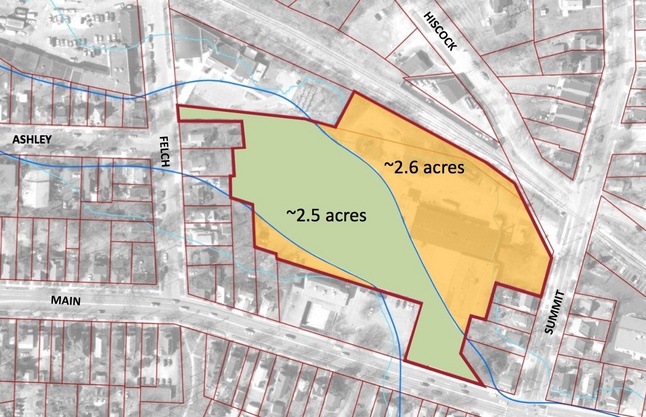 City of Ann Arbor
Glen Thompson
's observations (in his comment) are partially correct in the article "
Conceptual plan emerges for greenway park at 721 N. Main in Ann Arbor
." As the former Land Development Coordinator (
Jerry Hancock
's old job) and Park Planner with the city, I agree that moving stormwater out of the floodway might be more appropriate, but given the trend toward more frequent and intensive storm events, the entire watershed needs to be carefully studied to determine what the best approach would be.
If nothing else, replacing impervious surface here would help infiltration rates. Unfortunately, this location is not a good site for the skate park as it needs good access and parking, plus additional amenities to serve kids and families, which are already available at Vets.
The additional imprevious surface area at Vets should be compensated for with additional stormwater detention on site — if not, then the city is not folowing its own regulations, which is totally inappropriate.
Carolyn Poissant
Ann Arbor