Guest Column - Donald Salberg
Opinion:

Why corporate tax reduction will not increase jobs

Posted on Sun, May 1, 2011 : 5:58 a.m.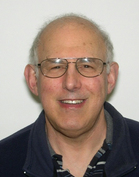 Let us say that you are the CEO of a company that sells widgets. You have been in the business for 10 years and have established firm purchase commitments from 10 retailers who each purchase 1,000 widgets a year for a total of 10,000 widgets a year. These widgets wear out and are required for important manufacturing of other products by each company. Therefore each company renews its order for 1,000 widgets each year but no more and no less.

The widgets sell for $100 each and therefore generate revenue of $1,000,000. You employ the 10 employees in production at $50,000 per year salary and benefits for a total of $500,000 in salaries. You pay yourself $125,000 and a manager/treasurer $75,000 a year. The cost of goods is another $200,000. Therefore, all expenses amount to $900,000, leaving you with a profit before taxes of $100,000.

Suppose you have to pay 35 percent taxes. You will have $65,000 as retained earnings after taxes. The retained earnings can form a rainy day fund or be dispensed to yourself and your employees. Since you are a private company you do not have to pay dividends.

Now, if the 35 percent tax is eliminated, then instead of retaining $65,000 you will keep all of the $100,000 in profits.

Should you use the tax savings to increase employment? Let's examine what will happen if you do. If you hire an 11th employee he will make an additional 1,000 widgets over a year, increasing total capacity from 10,000 to 11,000 per year.

Is this good? Remember, you were already selling as many widgets in a year that would be purchased by your buyers, that is, 10,000 per year. With the addition of a new worker you will be producing 11,000 widgets. Who is going to buy the additional 1,000 widgets? No one. Therefore, the extra widgets create an inventory. This inventory, being unsold, brings in no additional revenue. Therefore, the new employee will have to be paid out of the tax savings ($35,000) and additionally from remaining profits (another $15,000). When you balance the books at the end of the year you find that you have only $50,000 of profits rather than the $100,000 you had for each year prior to the new hiring. The reduction in profits associated with the additional job creation is not desirable.

What is needed to make the additional worker a worthwhile investment is to have an increase in demand for the product manufactured by the new worker. If you could find another buyer who would purchase the additional 1,000 widgets then you will not only maintain your $100,000 per year profit but it will increase 10 percent to $110,000.

Therefore, hiring new employees to either make additional products or provide services to sell makes business sense only if new buyers are available to purchase the additional goods or services, or your present buyers increase their purchases.

No smart business owner is going to invest money in a new hire unless it is reasonable to expect that additional revenue received by his company at least covers the cost of hiring the worker.

Another way of putting it is that increased DEMAND will determine how many additional employees will be hired. If less goods or services are sold by a firm, then the number of employees will be reduced; when purchasers want more of your goods and services, then you will hire more workers.

Demand for product does not increase because of a reduction in taxes and demand determines the size of the workforce.

Donald Salberg is a physician and 35-year resident of Ann Arbor. He has more than 30 years of financial investment experience.