Posted on
Mon, Nov 5, 2012 : 2:55 p.m.
Your guide to AnnArbor.com endorsements and recommendations for election 2012
By AnnArbor.com Staff
This is the place to find all the recommendations as well as links to endorsements that have run on AnnArbor.com throughout 2012 election season.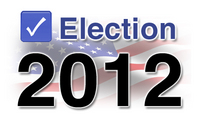 You also can find full lists of candidates and issues — plus precinct maps, campaign finance information and polling locations — on the elections section of
ewashtenaw.org
. That's also where you'll find full ballot proposal language.
Check out the online voter guide provided by AnnArbor.com and Mlive.com at http://www.mlive.com/voterguide/ to compare candidates and read about their stances in their own words. Find a sample ballot at the Department of State's online Michigan Voter Information Center.
In addition to the previously published endorsements, AnnArbor.com is making recommendations in other prominent races facing voters in Washtenaw County. These recommendations are based on our reporting of campaigns and issues during the past year.
Representative in Congress - District 12 (one)
Cynthia Kallgren, R
John D. Dingell, D, RECOMMENDED
Richard J. Secula, L
State Representative - District 53 (one)
Jeff Irwin, D, RECOMMENDED
John J. Spisak, R
State Representative - District 54 (one)
David Rutledge, D, RECOMMENDED
Bill Emmerich, R
County Clerk/Register of Deeds (one)
Lawrence Kestenbaum, D, RECOMMENDED
Stanley F. Watson, R
Washtenaw County Water Resources Commissioner (one)
Evan Pratt, D, RECOMMENDED
Eric Scheie, R
Washtenaw County Prosecuting Attorney (one)
Brian L. Mackie, D, RECOMMENDED
Justin Altman, L
Washtenaw County Sheriff (one)
Jerry L. Clayton, D, RECOMMENDED
Jeffrey R. Gallatin, R
Washtenaw County Treasurer (one)
Catherine McClary, D, RECOMMENDED
Marlene Chockley, R
County Commissioner - District 7 (one)
Andy LaBarre, D, RECOMMENDED
David Parker, R
County Commissioner - District 8 (one)
Yousef Rabhi, D, RECOMMENDED
Joe Baublis, R
County Commissioner - District 9 (one)
Conan Michael Smith, D, RECOMMENDED
John Floyd, R
Ann Arbor City - Mayor (one)
John Hieftje, D, RECOMMENDED
Albert Howard, No Party Affiliation
AnnArbor.com candidate endorsements:
AnnArbor.com endorses Barack Obama for U.S. president
AnnArbor.com endorses Debbie Stabenow in U.S. Senate race
AnnArbor.com endorses Mark Ouimet for 52nd District State
AnnArbor.com endorses Ypsilanti-Willow Run school consolidation
MLive statewide proposal endorsements:
Vote yes on Michigan's Proposal 1 to retain best tool to fix cities in financial crisis
Vote no on Michigan's Proposal 2 to keep Michigan competitive for jobs and investment
Vote no on Michigan's Proposal 3; renewable energy plan doesn't add up
Vote no on Michigan's Proposal 4 to prevent forced unionization of in-home workers
Vote no on Michigan's Proposal 5 to prevent minority rule, gridlock over tax increases
Vote no on Michigan's Proposal 6 to boost Michigan's economy, block billionaire's power grab