Park Advisory Commission set to discuss city charter amendment at special meeting
Posted on Sun, Jul 29, 2012 : 1:02 p.m.
The future of Ann Arbor parks will be a major topic when the Park Advisory Commission holds a special meeting Aug. 8 to discuss a city charter amendment.
City Council Member Jane Lumm and others are pushing for an amendment to put new restrictions on repurposing city parkland.
Specifically, they want the charter to go a step further to say that longterm repurposing of city parkland requires a vote of the public.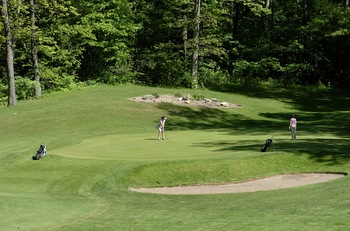 File photo
Right now a public vote is required only if parkland is actually sold.
The City Council must first vote to put the issue on the ballot, and then voters will be able to decide whether the charter should be amended.
Mayor John Hieftje and other council members pushed for postponement of the amendment's consideration at the last council meeting to give PAC a chance to weigh in first.
Supporters of the charter amendment, who wanted a vote on the issue just before the Aug. 7 primary without input from PAC, were accused of a "poorly disguised political stunt." People on both sides of the issue are anxiously waiting to hear what PAC has to say about the issue now.
PAC Chairwoman Julie Grand said the main portion of the Aug. 8 meeting will start at 3:30 p.m. in the council chambers inside city hall.
"We will offer time for public comment at both the beginning and the end of the meeting to allow flexibility for those who also wish to attend the North Main task force meeting," she said.
Before the main portion of the meeting, PAC's land acquisition committee will meet at 3 p.m. in the council workroom. Grand said most of that portion of the meeting likely will be in closed session while the committee discusses potential acquisitions.
Following input from PAC at the Aug. 8 meeting, the issue is expected to quickly go back to the City Council for consideration at 7 p.m. Aug. 9.
If the council doesn't vote on the issue on Aug. 9, it still could act at its second meeting in August in time to place the issue on the November ballot.