Posted on
Fri, Feb 15, 2013 : 10:06 a.m.
Pioneer women's hockey team raises funds for Food Gatherers; Boogie woogie piano concert set for March 23 at Canterbury House
By AnnArbor.com Staff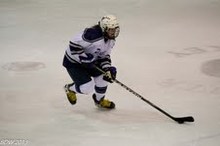 photo from aapioneerathletics.com
From Ann Arbor women hockey players raising funds for nonprofit Food Gatherers to a boogie woogie piano concert at Canterbury House March 23, here's a roundup of some of the stories posted on AnnArbor.com's Community Wall this week:
By: Taylor:
Pioneer Women's Ice Hockey Scores Big for Food Gatherers
The Ann Arbor Pioneer Women's Ice Hockey (PWICE) team raised $1,300 at their February 9th spirit game against Grosse Pointe South High School.

By: Matthew Ball: "Attorney turned Youtube Boogie-Woogie Piano Sensation with over 2.1 million views to perform at Ann Arbor's Canterbury House Concert Series this March 23rd"
Attorney turned 'Michigan's best' in boogie-woogie piano, Matthew Ball will perform at Ann Arbor's Canterbury House Concert Series this Saturday, March 23rd 2013 @ 3:00 p.m.
By: Rebecca Parten: Workshops for One - Holding On or Letting Go in Ann Arbor, March 16
By: Vicki Coury: 2013 Kindergarten Round Up for Lincoln Consolidated Schools
By: jmulvenna10: Emmanuel Lutheran Church Silent Auction
By: Friends of the Dexter District Library: Used Book Sale
By: Shoham Geva: As Rest of State Moves Forward on Transit, Should Ann Arbor Follow?
By: The Whole Brain Group: Donuts and Inbound Marketing
By: Amit Kshirsagar: Formation of M.A.A.A. (Maharashtrian American Adult Association)
By: SRWC: Women in Non-Traditional Careers
By: Dawn Farm Education Series: For the family and friends of people with alcoholism -
By: J.C. Parikh: Kalamazoo physician to discuss health living for girls at Eastern Michigan University
AnnArbor.com's Community Wall is a spot for local people to post local stories, news and announcements. To post a story, sign in to AnnArbor.com, then go to www.annarbor.com/community and use the Got News? Tell Us function at the top to submit your news. If you have a photo to add, e-mail it to us at community@annarbor.com, and we'll insert it into your story.