Posted on
Sat, Apr 21, 2012 : 1:50 p.m.
Plan to reduce Water Street debt retirement millage could force Ypsilanti to dip into emergency savings
By Tom Perkins
A plan to cut a proposed Water Street debt retirement millage in half in order to make the idea more palpable to voters would leave the city with only $160,000 in non-earmarked funds over the next five years.
That means there would be no money in its savings for any new road projects, grant matches, new equipment or anything else that hasn't already been built into the budget.
Moreover, the figures don't include other expenses that could leave the city with no uncommitted savings and force it to use its emergency savings for any new projects.
That's according to new figures developed by city staff after City Council approved a resolution to include the millage reduction in its five-year plan.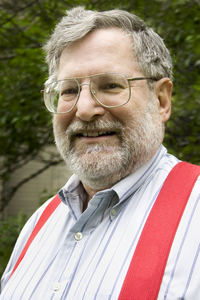 But
the resolution was approved
without first examining the numbers. Still, Council Member
Pete Murdock
, who proposed the resolution, said he isn't concerned about not having any extra savings.
He said the city budgets each year and it could still find savings it needs for new projects.
The city is asking voters to approve a Water Street debt retirement millage and personal income tax on May 8. The measures are essential components of a five-year financial plan aimed at keeping the city solvent and avoiding deep cuts to city services.
The latest numbers don't include the paving of Grove Road, Michigan Tax Tribunal property value adjustments or charges back from the county on property taxes it cannot collect.
The city keeps a figure approximately equal 10 percent of its budget in its emergency reserves.
Ypsilanti's improving financial picture prompted City Council to approve lowering the millage rate for the Water Street debt. Because the ballot language for Water Street was already approved, residents will vote on a full millage set at 4.7085 mills. But under the new plan, council is essentially promising to cover half of the tax out of its savings. That would likely lower that millage to 2.3543 mills. A resident with a home with a market value of $100,000 would then pay $127 in taxes instead of $235 in 2013. By 2017, that millage would grow to 3.5 mills, or $178 annually for the same home.
The city has $9.3 million in savings. Of that, $5.8 million is committed and $1.32 million is reserved for cash flow. That leaves $2.2 million of uncommitted funds for the next five years.
Some of that money is already earmarked for Cornell Street and Depot Town street paving projects, and the city is projecting to spend $231,000 of its fund balance.
If the city reduces the millage by half, it would pay $1.21 million toward its Water Street debt payments that taxpayers would have originally shouldered.
That leaves the city with only $160,000 prior to extra costs that have yet to be determined.
Murdock previously said the package of cuts and new taxes has a better chance of receiving voter approval if the city services half of the Water Street debt.
Council approved adding the reduction to its five-year financial plan by a vote of 5-1. Council Member Brian Robb was the lone no vote. He said at the time that the plan would leave the city with no money, and later reiterated that point.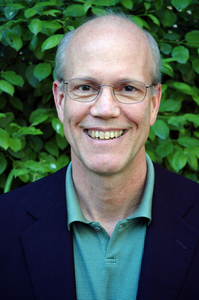 "The reason the income tax plan was screwed up in 2007 was because they created a plan that runs out of money. And here the city is doing it again," he said.
Murdock said he isn't concerned because the city could realize some savings in operating costs this year. He also pointed out that the city has $9 million in reserves right now because it has been saving up to pay for Water Street debt.
"(The fund balance) isn't necessarily a piggy bank to be used indiscriminately," Murdock said. "In normal days, it shouldn't be that high anyways."
"Next year we'll crunch all the numbers and budget everything in and see what we have," he said.
Mayor Paul Schreiber said City Council will have to decide how to work with the finances it has available when the time comes, but he is focused on passing the Water Street and income tax proposals before that happens, which he said is the most important task at hand.
"Are we going to get more revenue or we going to keep cutting?" he asked.
Ypsilanti must pay $30 million on its Water Street bond debt and continue to make payments through 2031. Its annual payments will grow to $1.7 million annually by 2015, and the city currently has $2.6 million set aside to pay down the debt.