Posted on
Wed, Jun 26, 2013 : 6:53 p.m.
Police: Bicyclist struck by car in Ann Arbor recovering from brain injury
By John Counts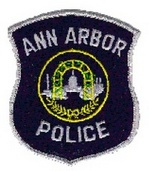 The 51-year-old Ann Arbor man struck by a Honda Accord on Washtenaw Avenue Sunday night remains in the hospital with head injuries but is making progress, according to police.
In an email exchange Wednesday, Ann Arbor police Officer Steven Dye wrote he had spoken with the man's wife that morning.
"...She said he has suffered a brain injury ..., but he has been conscious during parts of the day," Dye wrote. "They're continuing to monitor him but he has made some positive progress between Sunday and today."
Dye is still investigating the incident, which occurred Sunday just before 11 p.m. in the 2200 block of Washtenaw Avenue between the East Stadium Boulevard split and Brockman Boulevard.
The 51-year-old was inbound when he was hit by a 24-year-old Ypsilanti man driving a Honda Accord in the same direction. The Ypsilanti man didn't see the bicyclist, police said.
The man's bike did not have any lights or reflectors on it and he was not wearing a helmet, Dye said.
The 51-year-old man suffered head injuries and broken bones and was transported to the University of Michigan hospital, where he remains.
John Counts covers cops and courts for AnnArbor.com. He can be reached at johncounts@annarbor.com or you can follow him on Twitter.