Posted on
Sun, Jul 7, 2013 : 1:13 p.m.
Fire crews investigating house explosion in Ypsilanti Township
By Sven Gustafson
Firefighters and investigators were investigating the cause of an apparent house explosion and fire Sunday in Ypsilanti Township.
Three people — a man, woman and an infant — were in the home on the 1300 block of Gattegno Street at the time of the incident, authorities said. The woman and child escaped without injury, but eyewitnesses reported seeing the man fleeing the house with his clothes on fire, Ypsilanti Township Fire Chief Eric Copeland said.
The man was initially unaccounted for, but Washtenaw County Sheriff's Office spokesman Derrick Jackson said authorities later located him at the University of Michigan Hospital, where he was being treated for injuries.
After questioning him at the hospital, police do not consider him a suspect, Jackson said. He drove himself to the hospital after sustaining injuries while leaving the home.
Jackson said 911 dispatchers received several calls starting at 11:22 a.m. reporting a loud explosion and house fire.
No other structures were reported damaged. The cause of the explosion isn't known.
"The fire marshal is saying that it looks consistent with a natural gas explosion at this point," Jackson said.
But DTE Energy spokesman Scott Simons disputed that, saying that crews were on the scene taking measurements and that "there was no reading of natural gas."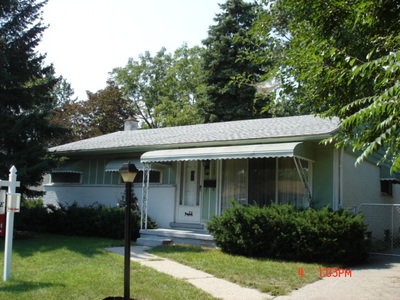 Photo via the Ypsilanti Township assessor's office.
Copeland said firefighters were still working to put out a few hotspots at the one-story ranch home early Sunday afternoon. "Most of the flames are down but there is still smoke that is billowing from that structure. And we can only attack it from the outside" because of damage from the fire had cause some floor joists to collapse, he said.
The home, at 1360 Gattegno Street, was sold in foreclosure as recently as 2008 and is currently registered to Star Properties IV LLC of Saline, according to the township assessor's office.
Keith Jason, who lives next door to the house, said he was returning home with his family shortly after 1 p.m. when he found his neighborhood shut down and saw smoke billowing from nearby his home.
Jason, the student services coordinator for the College of Technology at Eastern Michigan University, said the male who was injured was an EMU student whom he spoke with in passing.
"They had a baby that was less than a year old that was in the house with them," he said.
Firefighters from multiple neighboring jurisdictions were assisting Ypsilanti Township crews at the scene.
A neighbor's surveillance camera caught this footage of the moment the house exploded:
Staff writer Ben Freed contributed to this story.