Posted on
Mon, Jun 7, 2010 : 11:18 a.m.
Police say 'skimming devices' placed on ATMs in Ypsilanti Township, Ann Arbor to access bank account information
By Art Aisner
The Washtenaw County Sheriff's Department is seeking the public's help to identify a man who recently placed a skimming device on an Ypsilanti Township ATM to steal from customers' accounts.
Authorities said the man placed the device, which captures and records ATM card numbers from unsuspecting customers, at the drive-up ATM of the Bank of America branch at 2250 W. Michigan Ave. on May 30.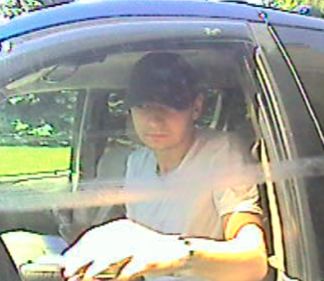 Photo courtesy of the Washtenaw County Sheriff's Department
Bank employees discovered and removed it before any losses were reported. But police want to prevent the man from attempting it again at that or other branches.
"It's early in an ongoing investigation, and we want to have this man identified even though our understanding was the device was caught shortly after it was put on the machine," Sheriff's Lt. Mike Trester said.
The man is white with dark hair and appears to be in his early 20s. He was driving a dark-colored Chrysler mini-van.
Saline police said they're investigating a similar case where a skimming device placed on an Ann Arbor ATM siphoned roughly $500 from a woman's accounts last week. KeyBank officials said at least 90 customers reported irregularities on their accounts after using the machine at the West Stadium Boulevard location last week, reports said.
Investigators are waiting for bank surveillance photos to help identify a suspect. No descriptions were available, and it's unclear whether that incident is related to the Ypsilanti Township case.
Sheriff's Detective Kevin Parviz said it's generally difficult for ATM users to tell whether a skimmer is in place.
"The quality of work differs from one suspect to another," he said. "I've seen ATM skimmers that are indistinguishable from the ATM, and I have seen the ones that are obviously not part of the ATM."
He recommended customers do quick checks for differences in materials and colors at the card reader and be wary of excess protrusions.
Anyone with information is asked to call the sheriff's department tip-line at 734-973-7711.
Art Aisner is a freelance writer for AnnArbor.com. Reach the news desk at news@annarbor.com or 734-623-2530.