Posted on
Sun, Apr 28, 2013 : 1 p.m.
Political group plans immigration reform panel at Washtenaw Community College
By Amy Biolchini
Editor's note: The spelling of Andrew Bronstein's and Charo Ledon's names have been corrected.
A local extension of national political group Organizing for Action is hosting an immigration reform event Tuesday, April 30 at Washtenaw Community College.
Organizing for Action Washtenaw is a grass-roots extension of the national nonprofit organization advocating for President Barack Obama's agenda.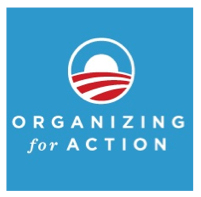 "Immigration Reform: Local Stories"
will be in the
Morris Lawrence Building
at Washtenaw Community College at 4800 East Huron River Drive in Ann Arbor Township.
The free event from 7 to 8:30 p.m. April 30 will feature a seven-member panel speaking on why immigration reform is needed.
Two members of the panel will be Washtenaw County residents that recently immigrated to the United States: Ibrahem Jariri and Vinoliah Mtshiyaa.
Jariri came to the U.S. in 2011 from Amman, Jordan. He's now a preschool teacher in Ann Arbor. Mtshiyaa immigrated to the U.S. from Zimbabwe in 2000 seeking political asylum.
Other panelists include:
President Obama and many Democrats in the U.S. Senate have pushed for immigration reform legislation to move forward. The bill would create a path for immigrants without legal permission to be the U.S. to become citizens.
Andrew Bronstein, chairman of the steering committee for Organizing for Action Washtenaw, said the panel will give people in Washtenaw County the opportunity for people to advocate their own interests on national issues.
"We will encourage participants to contact their legislators and advocate for immigration reform," Bronstein said. "It's a great way to get involved with community organizing work in Washtenaw County."
Organizing for Action Washtenaw has hosted two events this year. The first event was March 23 and was a community discussion on the impacts of federal budget sequestration. The second event was a protest April 6 outside the Federal Building downtown Ann Arbor calling for "common-sense gun legislation."
Amy Biolchini covers Washtenaw County, health and environmental issues for AnnArbor.com. Reach her at (734) 623-2552, amybiolchini@annarbor.com or on Twitter.