Political notebook: Think Local First executive director enters 3rd Ward race for Ann Arbor City Council
Posted on Wed, May 4, 2011 : 12:33 p.m.
Ingrid Ault, executive director of Think Local First, has filed to run against incumbent Stephen Kunselman for a seat on the Ann Arbor City Council.
Ault will challenge Kunselman, D-3rd Ward, in the Aug. 2 primary. The winner advances to the Nov. 8 general election.
A 47-year-old native of Ann Arbor, Ault has served since 2008 as the head of Think Local First, a nonprofit that works with locally owned independent businesses to raise awareness of the importance of keeping business dollars and jobs in Washtenaw County.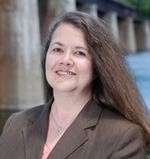 Ault said she wants to be a strong voice on council for not only residents, but also small businesses that she thinks aren't as well represented as they could be. She points to her record of building bridges between local neighborhoods, businesses and nonprofits.
"If we're going to generate revenue for our communities to replace the revenue we're losing, we have to encourage small business development and it has to happen all around our community," she said. "It's important that a voice who is strong can represent them."
Ault also said she's interested in affordable housing issues. Last year, Mayor John Hieftje appointed her to the city's Housing and Human Services Advisory Board, and she served as the interim director of the Ypsilanti Downtown Development Authority.
Another potential 3rd Ward challenger, Marwan Issa, 27, has pulled petitions to run but has not filed yet. He's the technology director at Global Education Excellence in Ann Arbor.
The filing deadline is 4 p.m. Tuesday.
Ault holds two degrees from Eastern Michigan University, a bachelor's degree in geography and a master's degree in urban planning.
In 2008, the Washtenaw County Board of Commissioners appointed her to the Washtenaw Economic Development Corp.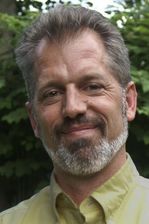 Kunselman, a former township administrator, has been the energy management liaison at the University of Michigan since 2004 and holds a bachelor's degree in natural resources and a master's degree in urban planning and landscape architecture from U-M.
He served on the City Council from November 2006 to 2008 before losing his seat to current Council Member Christopher Taylor. Kunselman returned to the council in November 2009 after ousting 3rd Ward incumbent Leigh Greden.
Ault said she volunteers for the Huron River Watershed Council, the Humane Society of Huron Valley and the Community Television Network. She previously served as the vice president of Ann Arbor Meals on Wheels and volunteered for The Original Street Art Fair, Planned Parenthood, HOSTS (Helping One Student to Succeed) and 826 Michigan.
Other Ann Arbor City Council members up for re-election this year include Sabra Briere, D-1st Ward; Stephen Rapundalo, D-2nd Ward; Marcia Higgins, D-4th Ward; and Mike Anglin, D-5th Ward.
Tim Hull, 25, a programmer at the University of Michigan, has pulled petitions to run against Rapundalo but has not filed yet.