Detroit Free Press / with poll:

Obama widens lead over Romney in Michigan, poll shows

Posted on Thu, Nov 1, 2012 : 7:59 a.m.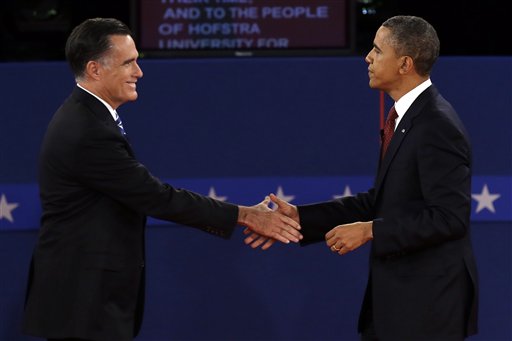 AP photo

A new Detroit Free Press-Channel 7 poll shows President Barack Obama with a 6-percentage point lead in Michigan over challenger Mitt Romney..

The poll of likely voters showed 48 percent planned to cast their ballots for Obama in the Nov. 6 election, while 42 percent backed Romney. Ten percent were undecided or favored a third-party candidate, the Free Press reported. A poll showed Obama with only a 3 percentage-point lead after the first presidential debate Oct. 3.

Another poll showed U.S. Senator Debbie Stabenow with a big lead over challenger Pete Hoekstra.