Posted on
Wed, Nov 16, 2011 : 9:12 a.m.
Facebook spam attack sends porn images to unsuspecting users
By Paula Gardner
Get a little more than you bargained for recently from a Facebook friend?
If you're seeing images of porn or violence on the social media site, you're not alone: Spammers attacked Facebook, sending out waves of hardcore images under the names of unsuspecting users.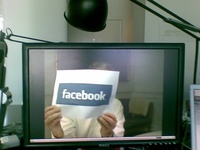 Facebook is addressing the problem, according to a report in the Wall Street Journal. However, it won't get specific or say how many people among its 800 million users were affected.
Meanwhile, columnist Mark W. Smith at the Detroit Free Press is offering tips to help Facebook users avoid getting caught in the spam. Among them: Just don't click on those links that seem to promise juicy stories that sound unreal.
Have you been affected by this latest spam attack? Comment below or on AnnArbor.com's Facebook page.