Ypsilanti-Willow Run task force to solicit public opinion for timeline of potential merger
Posted on Mon, Jun 11, 2012 : 5:57 a.m.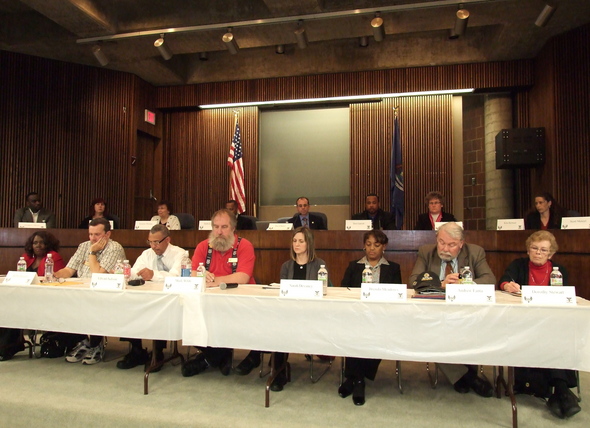 Danielle Arndt I AnnArbor.com
The joint Willow Run and Ypsilanti schools task force met before Memorial Day to discuss when it could bring the issue of consolidation before voters.
For the question of consolidating school districts to appear on the Nov. 6 general election ballot, a petition would need to be filed in the Washtenaw County Clerk's Office prior to Aug. 14. Ballot proposal wording would have to be approved by Aug. 28.
The task force stressed more details would need to be hashed out and communicated with the public before a specific timeline could be established, Ypsilanti Board of Education President David Bates relayed to Ypsilanti board members at a recent meeting.
He said the joint group decided "as soon as possible," parents, students and additional union representation should be added to the task force to help set the direction.
Ypsilanti Public Schools Vice President Kira Berman said because the task force was a board-appointed group, both districts' school boards would have to approve the additional members. She said Ypsilanti likely will vote on this at its Monday meeting.
Staff reporter Danielle Arndt covers K-12 education for AnnArbor.com. Follow her on Twitter @DanielleArndt or email her at daniellearndt@annarbor.com.