Posted on
Mon, Feb 25, 2013 : 10:15 a.m.
Power outage affects U-M campus and 4,000 DTE Energy customers
By Cindy Heflin
Editor's note: This article has been updated with information about the restoration of power.
Power was knocked out for about a half hour to some areas of Ann Arbor Monday morning and to some parts of the University of Michigan Campus.
DTE Energy spokesman Len Singer said about 4,000 customers were affected. The DTE power outage map showed a large area of the north side of the city without power at 10:20 a.m.
Power was restored at 10:26 a.m., Singer said. The cause was a tripped switch in a substation in the area. Such switches trip when there's some kind of overload or problem with the system, preventing further damage.
Diane Brown, University of Michigan Police Department spokeswoman, said the outage, which occurred at 9:54 a.m. was widespread on the campus, though she did not know the complete extent. Some areas were reporting power coming back just after 10 a.m., she said.
Several people were stuck in elevators on campus for a while after the outage occurred. She said that's a common occurrence whenever there's an outage or a power surge. The elevators have to be manually reactivated when that happens, she said.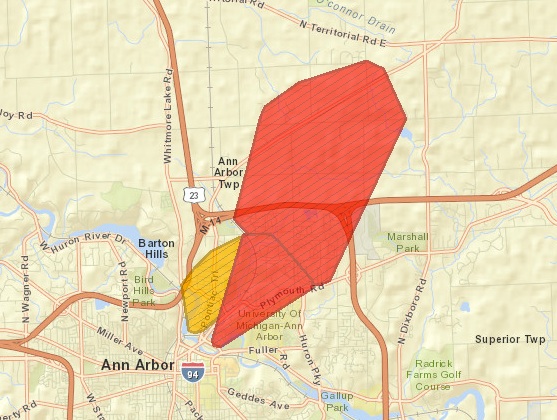 DTE Energy Map