Posted on
Sat, Jul 7, 2012 : 9:16 p.m.
Power outage hits edge of University of Michigan campus
By AnnArbor.com Staff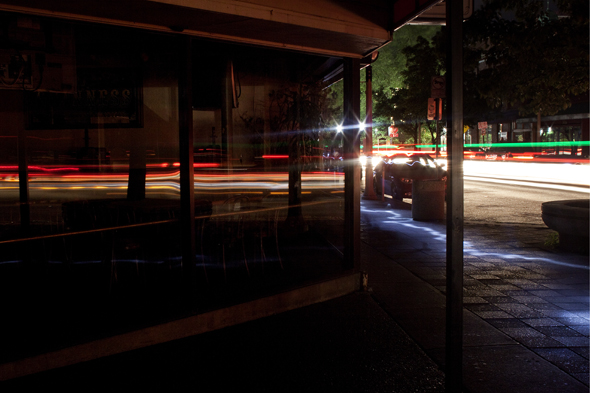 Jeffrey Smith | AnnArbor.com
This story has been updated: Underground cable source of central Ann Arbor power outage; 2,000 remain powerless in Washtenaw County
A power outage struck the edge of the University of Michigan campus in Ann Arbor at about 9 p.m. Saturday.
The outage affected nearly 3,000 DTE customers near the southern edge of central campus, impacting homes and businesses between South State and South Forest from South University to Packard.
By 10 p.m., the number of customers affected by the outage grew to 6,430 in the 48104 ZIP code, with an additional 2,199 customers affected in the 48103 ZIP code.
The outages were listed on DTE Energy's outage map at about 9:40 p.m.
DTE spent much of Saturday restoring power to the 3,000 customers still without it after storms affected more than 15,000 customers in Washtenaw County earlier in the week. They estimated that all of those remaining customers would have power by Saturday night.
DTE Energy officials were not immediately available Saturday night to provide information on the extent of the new outage or its estimated duration.
The campus-area outage includes bars and restaurants on South U and near Packard and Hill, though traffics signals are functioning.
Employees at one business in that area said DTE gave them an estimate of 9:30 p.m. Sunday for the repair.
Joshua Sanchez, manager of the Little Brown Jug, said he expects to serve customers for cash only for a short time, then close by about 11 p.m.
Other businesses also are winding down operations.
"We're just trying to survive for tonight," Sanchez said, "then we'll worry about tomorrow."
Champions Party Store on South U was the only store open at 9:30 p.m., due to a generator providing full power to the business.