Posted on
Wed, Feb 15, 2012 : 5:51 p.m.
Prosecutor Joe Burke appointed to fill judge vacancy in Ann Arbor's 15th District Court
By Ryan J. Stanton
Washtenaw County Chief Assistant Prosecutor Joe Burke is Ann Arbor's newest judge following an appointment today by Michigan Gov. Rick Snyder.
Snyder chose Burke from a pool of candidates to join the 15th District Court, filling a vacancy created by the resignation of Judge Julie Creal.
"Joe Burke has served Washtenaw County as an assistant prosecuting attorney for over 20 years," Snyder said in a statement. "I am confident that he will continue his dedication and hard work for the community in this new role."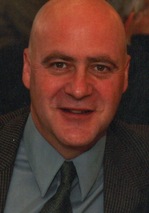 Burke, of Ann Arbor, began his legal career as an assistant prosecuting attorney for Washtenaw County in 1982.
He then went into private practice in 1986 as a partner at Burke & Rennell PC.
In 1993, he returned to the Washtenaw County Prosecutor's Office as the chief assistant prosecuting attorney, where he has remained ever since.
"It's a happy day for me," Burke said of his appointment today. "I can't say I was expecting it but it was certainly nice to get it. I'm humbled and honored that they chose me because I know they had a very good field of people to choose from."
Court Administrator Keith Zeisloft welcomed the news of Burke's appointment. He said he knows Burke only by reputation.
"I'm gratified that we now have a full bench and I'm looking forward to working with Joe Burke and I'm sure the other judges are, too," Zeisloft said.
Burke is now one of three judges in the 15th District Court. The others are Elizabeth Hines, who is now chief judge, and Christopher Easthope.
"I applaud the governor on his choice," Hines said. "I think Joe will be absolutely excellent. I've know him for more than 20 years, he's an excellent attorney, he's honest, he's hardworking. I just think he'll be absolutely wonderful for the court and the city of Ann Arbor."
Burke will serve the remainder of Creal's term through Jan. 1, 2013. He will need to compete in the November election later this year to stay in office after that.
Creal announced her resignation for health reasons in November, three months after going on indefinite medical leave.
The governor's office declined to release a complete list of those who applied to fill the vacancy. But among those who confirmed they applied, in addition to Burke, are local attorney Tom Bourque, Assistant County Prosecutor Eric Gutenberg, 15th District Court Magistrate Colleen Currie and Brad Darling, a law clerk to a federal magistrate in Detroit.
Hines said there were many excellent candidates, but she can see why Snyder would choose Burke for the position.
"He has a background in civil practice, not just as a prosecutor," she said. "He's straightforward, he listens to people, he can be funny. I think he'll just be an absolutely phenomenal judge."
Burke graduated from Howell High School. He went on to earn a bachelor's degree at Michigan State University and a law degree from Thomas M. Cooley Law School.
He is married to Marilyn Eisenbraun.
Burke, who will have practiced law for 30 years in May, said it hasn't been determined when his first day on the job will be, but he expects to start in the next two weeks.
"I'm sad to be leaving my colleagues I've been working with for a long time, but I'm excited to be taking on a new endeavor," he said. "I'm very much looking forward to working with Judge Hines and Judge Easthope."
While politics sometimes come into play with judge appointments, Burke said he's confident his personal political leanings weren't a factor in the governor's decision.
"My political leanings were absolutely irrelevant as far as the interview process went," he said. "In the interview with the governor's legal division, it wasn't even discussed. They simply wanted to know about my legal background and experience."
Ryan J. Stanton covers government and politics for AnnArbor.com. Reach him at ryanstanton@annarbor.com or 734-623-2529. You also can follow him on Twitter or subscribe to AnnArbor.com's email newsletters.