Public will have chance to weigh in on plans for new Blake Transit Center on Thursday
Posted on Wed, Apr 25, 2012 : 4:09 p.m.
The Ann Arbor Transportation Authority is holding a citizen participation meeting Thursday to give the public a chance to weigh in on plans for a new downtown transit center.
AATA's design team will be on hand on the fourth floor of the Ann Arbor District Library, 343 S. Fifth Ave., from 7 to 8:30 p.m.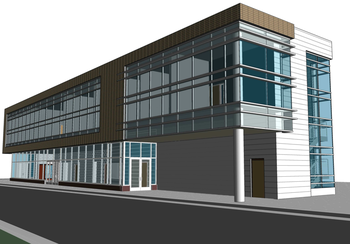 Courtesy of DLZ Michigan
The meeting is being held as part of the process to submit a petition for site plan review to the city's planning department by the end of April.
AATA officials hope to win approval and get started on demolishing the Blake Transit Center downtown in August and build a new two-story transit center in its place.
At Thursday's meeting, members of the public will have an opportunity to discuss the project with the AATA's design team and express concerns or suggestions.
A summary of information gathered at the meeting will be submitted to the city's planning department when the AATA files for site plan review.
Notices of Thursday's meeting were mailed out to neighbors within 1,000 feet of the proposed project at 331 S. Fourth Ave., where the Blake Transit Center now stands.
For additional information about the project, contact Terry Black, AATA's maintenance manager, at 734-973-6500 or tblack@theride.org, or Stephen Kromkowski of DLZ Michigan Inc., at 517-393-6800 or skromkowski@dlz.com.