Posted on
Sun, Jun 30, 2013 : 11 a.m.
Q & A: Former University of Michigan VP and general counsel Marvin Krislov on affirmative action in higher education
By Ben Freed
With the Supreme Court of the United States issuing what many saw as a "non-decision" in the largest affirmative action case in nearly a decade, the future of racial considerations in higher education remains up in the air.
The Supreme Court handed down its decision Monday in the Fisher v. The University of Texas case that dealt with the university's racially conscious admissions policy.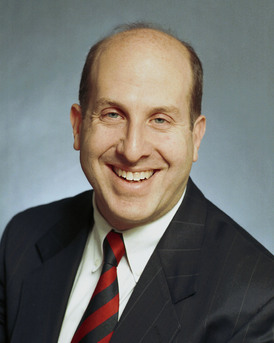 The court sent the case back to the lower court for reconsideration and at the same time reaffirmed the ruling of the landmark 2003 case
Grutter v. Bollinger
, when the court held that the
University of Michigan
could use a racially conscious admissions policy as it had a
compelling state interest
in creating a diverse student body. That policy, however, could not use quotas, the court ruled.
A statewide ballot initiative that passed in 2006 prevented the university from using affirmative action in its admission process, but that initiative was ruled unconstitutional by the U.S. 6th Circuit Court of Appeals in November. The Supreme Court announced in March that it will hear arguments on the case.
U-M is waiting until the Supreme Court's ruling before bringing back affirmative action policies to its admissions system.
Marvin Krislov was vice president and general counsel at U-M when the Grutter v. Bollinger case made its way to the Supreme Court in 2003. He left U-M in 2008 to become president of Oberlin College in Ohio.
Following the Fisher decision, Krislov talked with AnnArbor.com about the cases and their implications for the higher education community.
AnnArbor.com: Why was the Grutter v. Bollinger case important enough for Michigan to argue it to the Supreme Court?
Marvin Krislov: Michigan's position has always been that a diverse student body contributes to the education excellence for all students.
At Michigan we took into account all kinds of diversity consideration, including geographic, socioeconomic, interest areas and athletics. Racial and ethnic diversity was one of many of those diversity factors.
… What happened in our case in 2003 was the court confirmed that [the opinion given in Regents of California v.] Bakke was still the law of the land. The opinion in our case had a lot of important language saying that diversity was still relevant.
Moreover, it acknowledged that the benefits to a diverse student body were not theoretical but real benefits that accrued.
AnnArbor.com: You're now the president of a private college, what does this ruling mean for your school and other private colleges and universities?
Krislov: The Bakke decision and other court decisions have suggested that if you do get federal funds then you should follow the same rules. There is some debate, but the better interpretation is probably that these rulings do apply to private universities as well.
… Oberlin, and other private schools such as Amherst and Columbia, where Lee Bollinger (who was president of U-M in 2003) is now the president, have filed amicus briefs with the court to show their interest in the case.
AnnArbor.com: How closely will the higher education community continue to watch this case as it heads back to the lower court?
Krislov: The higher education community will definitely continue to pay attention to this case. The major takeaway here is that the overwhelming majority of the court affirmed the Grutter [v. Bollinger] decision that student body diversity is a compelling state interest.
What's clear is that the [Supreme] Court wants to make sure that the programs are narrowly tailored and that other courts look at these programs with strict scrutiny. This ruling doesn't really change the law, it just emphasizes that that's the case.
It's also important that this was a decision by a very strong majority of the court. [Justice Elena] Kagan was recused, so six of the eight judges were very clear that Grutter and Bakke are still the law of the land. There had previously been some question in people's mind whether that would be the case after this ruling.
... For Michigan, yesterday's decision does not really affect too much what they're doing right now. Michigan has to follow state law so what happens with the 2006 ballot initiative will be more important.
AnnArbor.com: Is there general consensus in the higher education community that diversity programs are necessary?
Krislov: There are certainly individual groups and faculty members that disagree as a matter of constitutional law.
However, the decision does make clear that if there are workable alternatives they should be used and if a school doesn't feel that they need to consider race and ethnicity in decisions then they are not forced to do so.
When we talk about who this case affects, we're talking about the very selective colleges, universities, and graduate schools. It's actually not a huge percentage of the American higher education system that will be affected by this but it is many of the most competitive schools.
… Many schools may choose not to use any [diversity programs] because they don't feel that they need to or it is not a part of their school's mission. Different places have different systems.
Ben Freed covers business for AnnArbor.com. You can sign up here to receive Business Review updates every week. Get in touch with Ben at 734-623-2528 or email him at benfreed@annarbor.com. Follow him on twitter @BFreedinA2