Posted on
Thu, Jan 20, 2011 : 7:41 p.m.
Questions raised at University of Michigan Regents meeting about absence of campus police chief
By David Jesse
Questions were raised at today's University of Michigan Board of Regents meeting about the absence of the campus police chief, who university officials say has been on medical leave since last fall.
Former university employee Doug Smith, who spoke before the U-M Board of Regents today, alleged Kenneth Magee is under investigation for inappropriate behavior.
It's a claim both Magee's attorney and U-M officials deny.
Magee, who earns $182,000 annually, has been on paid medical leave since Oct. 27. Meanwhile, Magee has filed paperwork with the Washtenaw County Clerk's Office to open a magic business in downtown Ann Arbor.
Smith told regents he's heard Magee is under investigation for possible inappropriate behavior. Rumors about the reason for Magee's absence have been circulating since he went on leave, documents show.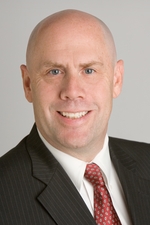 "We are aware of the rumors, and they are unfortunate," said Magee's attorney, Nick Roumel. "He's just on sick leave."
University spokesman Rick Fitzgerald said Magee is not under investigation.
"I won't talk about rumors, only facts," he said. "(Magee) is on medical leave. He is still an employee of the university."
Smith said during his public comments that he talked to Pittsfield Township Public Safety Director Matt Harshberger and was told Harshberger had a conversation with Magee about inappropriate behavior.
Harshberger confirmed this evening he had spoken with Magee about a "situation" with one of his officers, but he said no formal complaint was ever filed. He declined to discuss the situation or any specifics of his conversation with Magee.
The rumors about why Magee is on leave started almost immediately, prompting Deputy Chief Charlie Noffsinger to send an e-mail to all public safety employees on Nov. 3.
"Chief Magee has been on sick leave the last several days," the e-mail said. "I have now heard various rumors concerning Chief Magee and his absence from work. My expectation is that department employees will not engage in rumors regarding employees or their illness."
That e-mail was obtained by AnnArbor.com under a Freedom of Information Act request. U-M denied AnnArbor.com's request for Magee's personnel file, citing an exemption for law enforcement personnel files.
AnnArbor.com also requested any written communications to Magee's supervisor, Hank Baier, about Magee's leave or conduct. The university denied parts of the request, saying several records were protected by attorney-client privilege and a section of the FOIA act that exempts public bodies from disclosing "certain communications and notes of an advisory nature."
While on leave, Magee has apparently been working at Antelope Antiques & Coins on Liberty Street in Ann Arbor. AnnArbor.com reporters have seen Magee there on several occasions over the past week, many times alone in the store, and have made purchases from him.
On Jan. 3, Magee filed an application with the county to register the business name Ann Arbor Magic at 255 E. Liberty St., the same location as Antelope Antiques & Coins, the filing shows.
University rules state "employment outside the university while on a leave of absence is cause for termination of university employment unless the appropriate University Human Resources office approves the employment in advance, or the employment is for government service or military service."
Roumel said Magee isn't working and is just indulging his hobbies while on leave. Magee, who has been U-M's police chief since November 2008, did not respond to requests to comment from AnnArbor.com.
"It's just a hobby. For many years, Ken has had an interest in antiques, primarily Michigan memorabilia," Roumel said in an e-mail to AnnArbor.com "Sometimes he sells things on consignment in local stores. One business recently asked him to do a DBA, primarily for tax purposes, and Ken complied. Another hobby is magic - thus the moniker.

"The owner of Antelope Antiques is also a close friend, and Ken visits the store frequently. But he is absolutely not employed there, or anywhere else other than U-M. I certainly don't consider him to be in violation of the Standard Practice Guide, and I doubt U-M cares about Ken's hobbies."
The university isn't concerned Magee is violating its rules, Fitzgerald said.
"It is our understanding that Mr. Magee is not employed by the business you cite or any other business," Fitzgerald said in an e-mail to AnnArbor.com.
Fitzgerald said it is not against U-M guidelines for employees on medical leave to own a business.
"I can tell you that there is no investigation involving Mr. Magee," Fitzgerald said. "As you know from our past conversations, the university will not go into detail about what we consider to be personnel matters."
David Jesse covers higher education for AnnArbor.com. He can be reached at davidjesse@annarbor.com or at 734-623-2534.