Posted on
Fri, Aug 12, 2011 : 2:59 p.m.
Rabid bat found in Old West Side home in Ann Arbor
By Juliana Keeping
A family of four is receiving treatment for rabies after finding a bat in their Ann Arbor home on Aug. 3.
It's not clear if two adults and two children who live at the Old West Side home in Ann Arbor were bitten, said Angela Parsons, an environmental health educator for the Washtenaw County Health Department.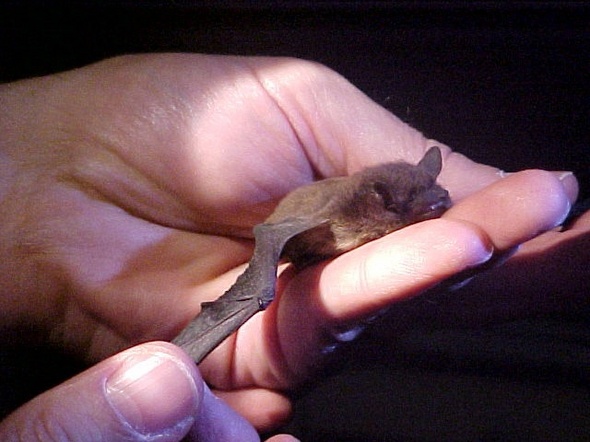 Photo courtesy of Allen Kurta
The family left the home after noticing the bat flying there Aug. 3. They returned Aug. 7 and found the bat dead before turning it in to the Health Department.
A rabies test on the bat came back positive on Thursday, Parsons said.
When a bat is found in sleeping quarters and it isn't clear whether people have had contact with it, the department will recommend treatment for rabies, Parsons said.
The regimen includes doses of immune globulin and four doses of rabies vaccine over two weeks. Treatment also might be needed if the animal can't be found but exposure is a possibility.
It's the third bat turned into the Health Department that has tested positive for rabies this year, Parsons said.
In 2010, two bats tested positive for rabies in Washtenaw County. In 2009, no bats were found with rabies, and in 2008, two bats tested positive.
Three rabies-positive bats isn't an unusually high number for the season, but it's a good reminder people should take precautions when they find a bat at home, Parsons said.
Other rabies-positive bat scenarios this year have included:
Juliana Keeping covers general assignment and health and the environment for AnnArbor.com. Reach her at julianakeeping@annarbor.com or 734-623-2528. Follow Juliana Keeping on Twitter