Posted on
Sun, Jun 16, 2013 : 5:57 a.m.
Readers recall times spent with Dad
By Kyle Mattson
Each June we set aside a day to honor the father figure in our lives. However you recognize dad today, take time to recall those memories you'll never forget.
Last week, AnnArbor.com asked it our readers to take the time to share those memories, and we have featured them below.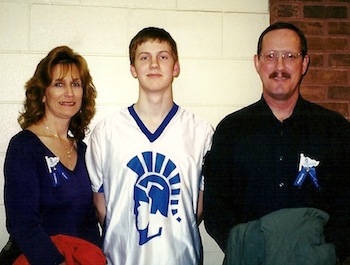 As a youngster, I played high school basketball over two hours away on the west side of the state. My dad never missed a game. It didn't matter if it was a regular season road game in South Haven on a Tuesday night, he'd still drive through six inches of falling and drifting snow to be there. Then of course, he'd drive back late that same night so he could get to work the following morning. His commitment meant more to me than he likely imagines. So for that, I guess he's pretty cool.
John Van Dusen - Dexter
It's difficult for me to pick one favorite thing since my dad is such a fun guy, but I would have to say a few of my favorite things to do with him would be decorating Christmas cookies while watching "Elf," making up nonsense songs and rhymes, and playing cards.
Angela Burchard - Ann Arbor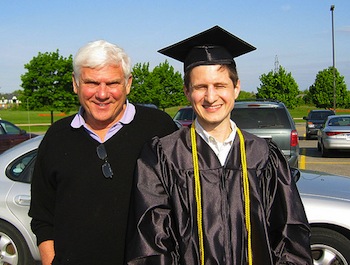 My dad worked as a bill collector for John Deere. In the summers he would take me with him. We would travel throughout the state and visit many unusual places such as homes down old logging roads, remote hillsides in the U.P., and tiny old forgotten towns. Each summer was an adventure that opened my eyes to experiencing people and ways of life that were different then our middle class suburban lifestyle.
Chris Post - Ypsilanti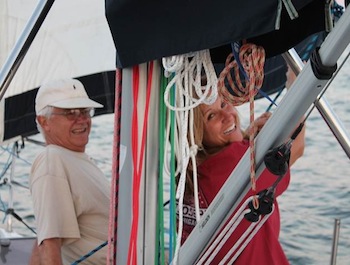 My favorite activity with my dad is sailing on Lake Michigan. love the tranquility, the peace, and honestly just time together to talk or be quiet...together.
Adriana Phelan - Ann Arbor
I enjoyed just hanging out with my dad and talking to him. Dad was a WW2 veteran and I got a lot of insight from his perspective on the war in general, and particularly his description of the D-day invasion of Normandy. One of my best memories was the time we went to the theater to see "Where Eagles Dare", and I enjoy that movie to this day, not only for the movie itself but for the memories it recalls. I love you, dad. Rest well! sign me, an unapologetic daddy's girl.
Madeleine Baier - Ypsilanti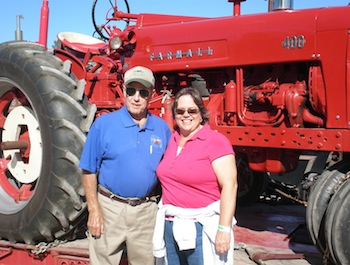 Growing up on a dairy farm outside Ann Arbor, Dad taught us by example about hard work while milking the cows twice a day (every day even when you are sick), growing crops of corn, wheat, and soybeans, and all the other endless chores required to run the place. However, Dad also showed us how to have fun when the work was done for the day, and to enjoy our family and friends. What wonderful memories I have of fishing in the pond, swimming at Whitmore Lake, fireworks and drive-in movies, local fairs, snowmobiling, etc. Plus don't forget Dad's important rule to always carry a deck of cards with you, since you might find 3 others to play Euchre with you! So in thinking about my life with my Dad, I realize how much I appreciate all he has done and really cherish the special times we still have together.
Glenda Stegenga - Saline
At the age of 4 I helped my dad put the rear-end in his 1970 Pontiac Grand Prix. Every summer since then, the very first weekend of August, we travel to Norwalk Ohio for the biggest all Pontiac swap meet, car show and racing event in the country. The times we spend around cars, working in the garage, watching racing, and just being "Best Buds" will always be my favorite. He got me a 1969 Grand Prix as my project car, and we are finally beginning to put it back together. Pontiac will always remind me of very fond memories of my dad. He is my best friend, mentor, coach, and most of all favorite guy in the world. This picture is us at the track, when I was about 6 or 7. I think he was pouring water on my head, Haha.
Julia Herbst - Ypsilanti
As a little girl, fishing was our daddy-daughter thing. We'd take the boat out to a raft in the middle of the lake and we'd spend hours out there together. I wouldn't speak in fear of scaring the fish, until one would bite the line and I'd squeal with excitement. We'd catch one -- him usually -- and I'd jump around the raft, screaming for him to cease its suffering and throw it back in the water. We have millions of memorable moments, but I'll never forget those trips with the best fishing partner in the world.
Lizzy Alfs - Ann Arbor
Have a favorite memory of time spent with your dad? Post it in the comments below or submit it using this form.