Posted on
Mon, Jun 18, 2012 : 3:28 p.m.
Rebekah Warren says tonight's 'Vaginas Take Back The Capitol' rally is about freedom of speech
By Ryan J. Stanton
State Sen. Rebekah Warren, D-Ann Arbor, says tonight's "Vaginas Take Back the Capitol" rally in Lansing is about freedom of speech.
"Nowhere is freedom of speech more essential than in our legislative bodies," Warren said in a statement. "What we are facing is not simply a question of pro-choice or anti-choice policy — this is about whether women will be allowed to freely participate in the debate. It is an issue that should disturb and engage Michiganders from every corner of our state."
Michigan senators and representatives are expected to be joined by playwright and V-Day founder Eve Ensler, as well as local activists and actors, for a special performance of Ensler's award-winning play "The Vagina Monologues" on the Michigan Capitol steps.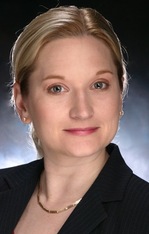 The performance, which takes place between 6and 8 p.m., is part of an organized response to the recent banning of state Rep.
Lisa Brown
, D-West Bloomfield, from publicly speaking in the House
after she uttered the word "vagina"
during a speech.
Brown was banned by Majority Floor Leader Jim Stamas and House Republicans after she told supporters of a controversial piece of anti-abortion legislation, "I'm flattered that you're all so interested in my vagina, but no means no."
GOP leaders have said Brown was gaveled out of order not for using the word "vagina," but for saying "no means no," because it suggested Brown was comparing the abortion legislation to rape.
In addition to Warren, Senate Democratic Leader Gretchen Whitmer, D- East Lansing, and several other lawmakers, including Brown, are expected to perform along with Ensler and local actors tonight. In a news release announcing the event, Ensler spoke of the power of simply saying the word "vagina."
"We've seen how it's freed women from their shame and empowered them to break the silence and become leaders in their communities," she said. "By saying the word 'vagina' and making it OK to say the word 'vagina,' we take away the humiliation, and fear, and myths that often surround it. Censoring a woman for saying a word that is a body part that 51 percent of their constituents have is a repression that we have not and should not ever witness in this country."
MLive.com is reporting that what started as a debate over anti-abortion legislation has turned into a platform for women's rights and a boost for Democratic fundraising in this election year.
Whitmer, the highest-ranking woman in Michigan government, said she looks forward to joining other powerful women in sending a message that they're proud of themselves, proud of their bodies and proud of the message they have to offer.
"I want my two daughters to know that their mom and countless other women stood up for them as they grow into the next generation of strong women," she said.
Ryan J. Stanton covers government and politics for AnnArbor.com. Reach him at ryanstanton@annarbor.com or 734-623-2529. You also can follow him on Twitter or subscribe to AnnArbor.com's email newsletters.