Posted on
Thu, Dec 15, 2011 : 3 p.m.
New law proposed to protect Michigan children from sexual abuse
By Ryan J. Stanton
Sens. Rebekah Warren and John Proos announced today they will be introducing legislation in the Michigan Senate to help prevent the sexual abuse of children.
The bill would be called "Erin's Law" and is named after Erin Merryn, a sexual abuse survivor from Illinois, whose advocacy led to the passage of a similar law in her home state.
The measure would allow school boards to adopt and implement policies addressing child sexual abuse and would create a new Task Force on the Prevention of Sexual Abuse of Children, made up of legislators, state officials and experts.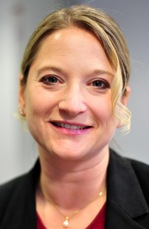 The role of the one-time task force would be to make recommendations on possible changes to Michigan laws.
Under the proposal, schools could adopt age-appropriate curriculum, train school personnel on child sexual abuse, and adopt policies concerning informing parents on the warning signs of abuse. Children are currently taught to beware of "stranger danger" but not to identify abuse, especially on the part of a familiar person, according to sponsors of the legislation.
"Recent events around the country have highlighted the importance of increased awareness of child sexual abuse," Warren, D-Ann Arbor, said in a statement. "This legislation will not only educate and encourage our children to speak up, but also ensures parents and school personnel have the training they need to spot warning signs and report incidents."
After going public about abuse by a family member, Merryn made it her mission to ensure that children have the age-appropriate education to recognize and talk about sexual abuse.
"As a child, I was educated in school on tornado drills, bus drills, fire drills, stranger danger and drugs, but when I was sexually abused, I listened to the only message I was being given — and that came from my abusers to stay silent," Merryn said in a statement.
"Educating kids on sexual abuse prevention in schools is the best way to empower kids to tell so abuse won't go on for years the way it did for me," she said.
If passed, Michigan would join Illinois and Missouri in enacting Erin's Law. Similar legislation has been introduced in at least seven other states.
"As a father, I want to thank Erin Merryn for her bravery and her tireless leadership in support of abuse survivors," Proos, R-St. Joseph, said in a statement.
"I look forward to working with her to help Michigan children get the education and support they need to identify abuse and get help," he said.
Proos cited statistics that one in four girls and one in seven boys are sexually abused by age 18, and in more than 90 percent of these cases, their abuser is someone they know.
Ryan J. Stanton covers government and politics for AnnArbor.com. Reach him at ryanstanton@annarbor.com or 734-623-2529. You also can follow him on Twitter or subscribe to AnnArbor.com's email newsletters.