Posted on
Tue, May 10, 2011 : 5:59 a.m.
Ypsilanti school board warned: Improve finances or face emergency manager takeover
By Kyle Feldscher
When speaking to the Ypsilanti school board Monday, state Rep. David Rutledge issued a warning to trustees and district leaders: Get the district on solid financial footing or face installation of an emergency manager by the state.
Rutledge (D-Ypsilanti) has two school districts in his district facing the possibility of having an emergency manager appointed by Michigan officials, as Willow Run Community Schools is another district on the list of 23 school districts that could face a state takeover.
Rutledge said Ypsilanti school leaders needed to come together and find a way to bring the district out of debt, or else someone else will do it for them.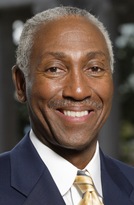 "I just want, at this point, to emphasize to you as a policy making board … that this is at the point that it is beyond serious," Rutledge said. "We're at the point where unless in the short-term we can collectively find a way of impacting in a positive way, meaning to reduce the outstanding indebtedness, you will have in your presence a person that's not identified yet that will be an emergency manager, managing the affairs of this district."
The emergency manager law, a revamped version of Public Act 72, changes the way the state can declare financial emergencies in public school districts and local municipalities and gives the emergency managers assigned by Gov. Rick Snyder greater power to address them.
To view a list of all districts in the state of Michigan with a deficit, click here. The 23 districts on the list with deficits more than $1 million are the districts facing the possibility of being taken over by an emergency manager.
Joe Harris, the emergency manager appointed to the city of Benton Harbor on the state's west side, has used his powers under the new law to ban the city commission from doing anything other than calling a meeting to order, approving minutes of past meetings and adjourning meetings. Detroit Public Schools also have an emergency manager in charge but Roy Roberts, recently appointed by Snyder, said he has no plans to expand his authority under the new law.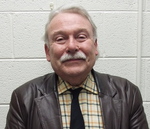 Rutledge said he had met with superintendent Dedrick Martin for a considerable amount of time earlier Monday discussing the district's issues.
The warning from Rutledge sparked a statement of defiance from trustee Andy Fanta.
Fanta asked board president David Bates to provide trustees with a list of all the school districts in the state who could have an emergency manager installed. He said it was time to fight back with legal action against the state.
"It's time to play hardball and we have to communicate with each other," Fanta said. "That's just the tip of the iceberg. It goes to a fundamental principle as to who are all are as Americans, whether do we believe in the democratic process or whether we're going to follow this model of a czar."
Bates said he had met personally with Willow Run school board president Don Garrett Jr. to discuss a joint meeting of the two school boards. However, Bates said he had not been able to get in contact with Garrett to follow up on their meeting.
He said he saw the cooperation of the two school districts as vital to each district's ability to make its own decisions without an emergency manager.
"It's my great hope that the two boards of education will find some common ground and can find some way to work together for students in eastern Washtenaw County," Bates said.
Kyle Feldscher covers K-12 education for AnnArbor.com. He can be reached at kylefeldscher@annarbor.com or you can follow him on Twitter.