Posted on
Thu, Dec 29, 2011 : 10 a.m.
Rick Olson hopeful Michigan Legislature will address $1.4B road funding gap in 2012
By Ryan J. Stanton
State Rep. Rick Olson, author of a recent bipartisan House workgroup report on Michigan's road crisis, has released a follow-up analysis to his report from September.
Olson maintains an increase in road funding of at least $1.4 billion per year — the amount recommended in the earlier report — is the only fiscally responsible action to take.
He concludes the state's roads and bridges need the total amount immediately, as phasing it in through $200 million increments would result in further deterioration of roads.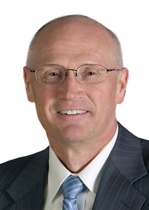 "As a fiscally responsible lawmaker who wishes to decrease spending, not increase it, it pains me to say this, but unfortunately we need to find more revenue to spend on our roads at this point," Olson, R-York Township, said in a statement.
"As lawmakers, we need to find money in the budget for fixing our transportation system," he added.
Olson states in his report that eliminating the state's per-gallon fuel tax and implementing a fuel sales tax at the wholesale level — while also increasing vehicle registration fees on a percentage basis — would provide $500 million in revenue.
A select group of smaller changes, including cost savings, would complete filling the $1.4 billion gap.
Following a recent special message on road funding by Gov. Rick Snyder, Olson is optimistic the report will gain traction with the Legislature in 2012.
"The Legislature accomplished a monumental amount of work in 2011," Olson said. "We need to be just as ambitious in the New Year, and my goal is to work with my colleagues to ensure road funding is at the top of our list."
Ryan J. Stanton covers government and politics for AnnArbor.com. Reach him at ryanstanton@annarbor.com or 734-623-2529. You also can follow him on Twitter or subscribe to AnnArbor.com's email newsletters.